Due diligence is right up there with getting your teeth drilled, but forgoing the proper cybersecurity checks during the M&A process can leave the purchasing company responsible for penalties, charges, and loss of reputation.
Cybersecurity has become one of the hottest items on the boardroom's agenda, and for good reason. Initiatives such as the Cybersecurity Disclosure Act of 2017 highlight the need for board-level responsibility, holding the board legally and transparently responsible for cybersecurity.
In this episode of the InSecurity Podcast, host Shaun Walsh is joined by special guest Brian Pennington as they discuss high-profile M&A deals that were impacted by security breaches, and the role cybersecurity will play in the boardroom.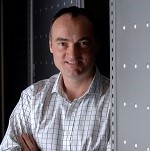 About Brian Pennington
Brian Pennington (@bfpennington) has nearly 30 years experience in the IT, security, and compliance industry, helping businesses achieve compliance with the Payment Card Industry Compliance Data Security Standard (PCI DSS), Data Protection Act (GDPR), and the dozens of other GRC requirements that organisations face every day.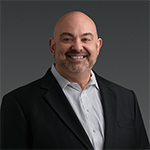 About Shaun Walsh
Shaun Walsh (@cingulus) leads Cylance's global marketing strategy, channels, campaigns, digital marketing and communications efforts. Prior to joining Cylance, Shaun served as VP of Corporate Marketing and GM of the Ethernet business unit at QLogic, and previously served as the SVP of Marketing and Corporate Development at Emulex.