The testy talk of testing at the endpoint has been a polarizing topic for the security industry. Ironically, many of the people and companies in this heated debate share the same goal: real-world testing that is useful and trustworthy.
CISOs want to make sound business and security decisions, vendors want to demonstrate the value of their products, and testing houses want to sell testing services. So if this is true, why is it so hard for us to agree?
In this episode of the InSecurity Podcast, host Shaun Walsh is joined by Matt Stephenson and special guest Simon Edwards as they discuss third-party testing and AMTSO's Standards project.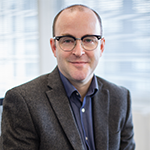 About Simon Edwards
Simon Edwards (@spgedwards) is the Director at SE Labs Ltd. and Chair of the Board of Directors for the Anti Malware Testing Standards Organization (AMTSO). An IT journalist between 1995 and 2010, Simon worked on the UK's biggest computer magazine titles. A founder member of the Anti Malware Testing Standards Organization (AMTSO), Simon was chairman of its Board of Directors between 2012 and 2015. He continues to serve on AMTSO's Board of Directors.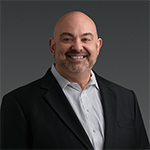 About Shaun Walsh
Shaun Walsh (@cingulus) leads Cylance's global marketing strategy, channels, campaigns, digital marketing and communications efforts. Prior to joining Cylance, Shaun served as VP of Corporate Marketing and GM of the Ethernet business unit at QLogic, and previously served as the SVP of Marketing and Corporate Development at Emulex.