iOS 11 releasing September 19 – BlackBerry is ready for Day Zero
BlackBerry Enterprise Mobility Suite software supports iOS 11 and all its new features on launch day.
This includes BlackBerry UEM, BlackBerry Dynamics, BlackBerry Workspaces, and all our BlackBerry productivity apps such as BlackBerry Work, Connect, and more.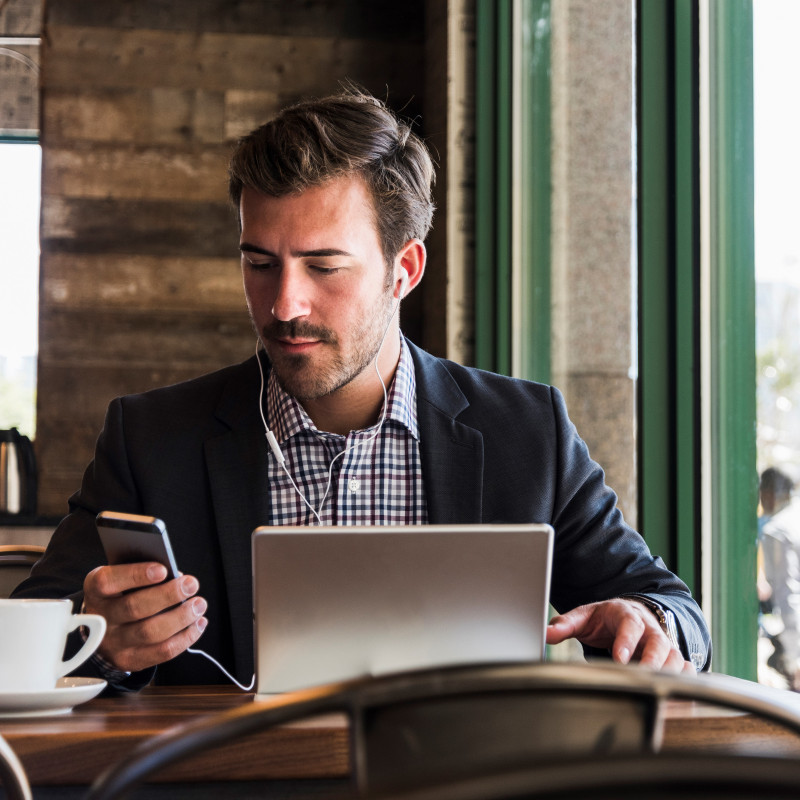 (Updated Sept. 12) Apple announced today it is releasing iOS 11, the next generation of its mobile operating system, in exactly one week (Sept. 19). As with any major update, iOS 11 will present challenges that IT will have to overcome in order to support mobile workers on the new OS and ensure  your business apps are compatible and your data is secure.
The good news is that the BlackBerry Enterprise Mobility Suite is already prepared for Apple's update and we've made it easy for your IT department to support iOS 11's end user enhancements and enterprise capabilities. Our essential BlackBerry apps are already updated and available in the App Store today. And our portfolio goes beyond basic MDM, enabling a layered approach to mobility that helps meet the most demanding security requirements, all from a single console in BlackBerry UEM.
On day zero, we are supporting iOS 11 with our world class containerization, rich app-specific policies, superior file security, enterprise-class productivity, and our diverse, flexible solutions portfolio, highlighting our leadership in enterprise mobility. We are making our entire portfolio ready at launch, as we continue to deliver true data security and productivity for iOS users both inside and outside the enterprise perimeter.
iOS 11 Highlights
For both iPhone and iPad devices, iOS 11's features and enhancements will include multitasking with split view, drag and drop sharing between apps, password autofill, better integration with the Apple Pencil, and a new Files app. Other features include improvements to Siri's voice and intelligence, the ability to pay friends using Apple Pay, and new professional capabilities for the Photos and Camera apps.
For developers, Apple has added two new features. The first, CoreML, allows integration of on-device machine learning, making it easy to create more intelligent apps. The second is an augmented reality kit which developers can use to build apps that blend real-world scenes and virtual content.
In short, there will be a ton of stuff appealing to consumers as well as business users, who will want to upgrade immediately.
What Your IT Team Needs to Do Now
In order to support iOS 11 on Day Zero (Sept. 19), your organization must be proactive. To help you remain secure, on Day Zero, BlackBerry will help protect your organization from data loss from drag and drop sharing of data between apps, as well as password autofill. Learn more in the How iOS 11 Will Impact Your Mobility Strategy webinar.
Make sure your users have the latest version of all apps, as many third party apps will require updates to run properly on iOS 11. Most app updates will be downloaded automatically to a user's device, provided they have auto-update enabled. That said, it may still be worthwhile to communicate the importance of using the latest apps for iOS 11, and to encourage users to update manually.
As for your IT department, ensure you're using the latest version of BlackBerry UEM. Older releases are not compatible with Apple's new operating system. Good For Enterprise (GFE) customers will also need to upgrade to BlackBerry Work for iOS 11 compatibility.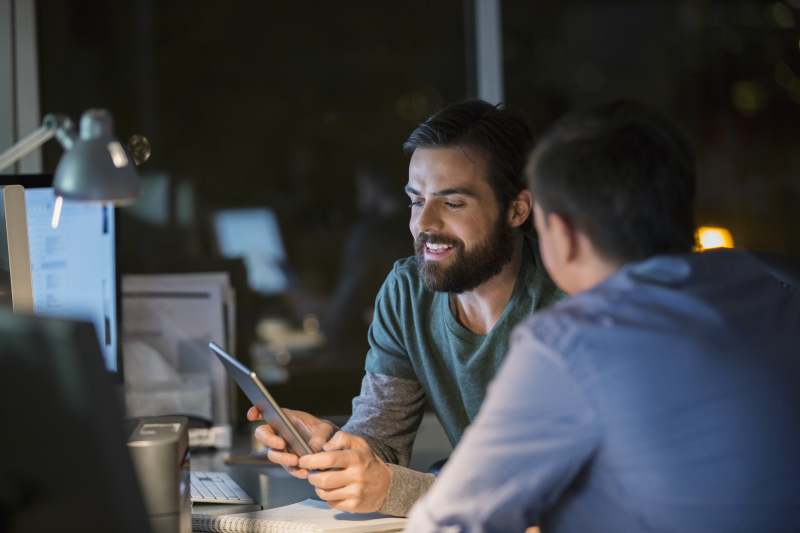 Finally, we recommend that users install the latest versions of BlackBerry's client apps, which have already been updated in the App Store. They include:
To support our ISV partners and customers who are building custom apps on BlackBerry Dynamics, the Dynamics SDK 3.3 for iOS 11 was released on August 22nd. BlackBerry ISV partners are also ready to support your upgrade. Be sure to also contact ISVs directly before upgrading to iOS 11 – it's important to confirm readiness prior to a major update.
BlackBerry is dedicated to supporting and securing every major OS in enterprise – and with day zero readiness across our portfolio for iOS 11, we continue to do so. It's one of the reasons we were named a Leader in Gartner's EMM Magic Quadrant for two years in a row, why we received the highest score in every use case in Gartner's Critical Capabilities for High-Security Mobility Management report for the second year in a row, and were also named an EMM Leader in IDC's MarketScape report.
And it's the reason that at the end of the day, there's a difference between being secure, and being BlackBerry Secure.
For more information on how to prepare your organization for iOS 11's launch, watch our Webinar, "How iOS 11 Will Impact Your Mobility Strategy." And for the latest app update information, best practices, and FAQs on iOS 11, please visit the BlackBerry Admin Solutions Community (registration required).