BlackBerry is a company driven both by ideas and by strong corporate ethics. We firmly believe the more unique perspectives able to contribute to that innovation, the better. That's why we are dedicated to inclusiveness and diversity, and committed to creating vendor and partner relationships that help diverse organizations thrive.
That dedication was again recognized earlier this month with one of the highest honors AT&T gives to its suppliers. For the fifth consecutive year, BlackBerry was granted AT&T's Supplier Diversity Crystal Award. Of the many vendors in AT&T's supply chain, we're one of only 39 to receive it this year.
"Through a combination of solutions that effectively engaged diversity suppliers as value-added resellers and subcontractors, BlackBerry Corporation has demonstrated an unwavering commitment to helping our diverse supplier community grow and prosper," Rachel Kutz, VP of Strategic Initiatives, AT&T Global Supply Chain, wrote in a congratulatory letter.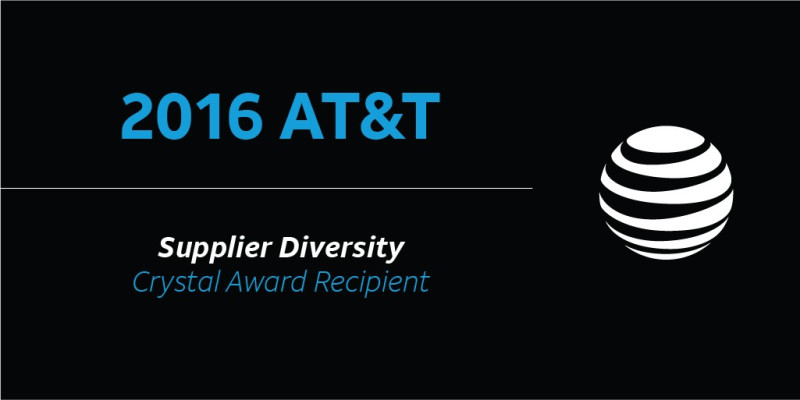 Introduced in 2012 alongside AT&T's Prime Supplier Program, the Diversity Crystal Award encourages product and service providers to utilize minority, women, and disabled veteran-owned businesses (MWDVBE) in their supply chain. As part of the Prime Supplier Program, Prime Suppliers like BlackBerry must submit an annual plan with MWDVBE subcontracting targets, and share subcontracting spend results on a monthly and quarterly basis. To be eligible for the Diversity Crystal Award, a partner must either attain or exceed 21.5% diversity utilization.
"We're proud to work with companies that take diversity as seriously as we do," said Susan A. Johnson, senior vice president, Global Supply Chain, AT&T. "Our 2016 award recipients have shown an unwavering commitment to helping our diverse supplier community flourish."
"As the world gets more integrated, diversity is a knowledge that's needed," our CEO John Chen said in a recent speech to the group Ascend Canada. Watch the video below to hear more from Chen, who was also recognized by the organization, Diversity Best Practices.
For more information about what BlackBerry is doing to promote diversity, or to learn how you can help us meet our goals in this area, visit our corporate responsibility website.