A Recent SANS survey of ICS security practitioners titled Securing Industrial Control Systems – 2017 found that 69% of respondents view threats to Industrial Control Systems (ICS) as high or severe/critical, and 40% state they lack visibility or sufficient supporting intelligence into their ICS networks.
In this episode of the InSecurity Podcast, host Shaun Walsh is joined by special guest Eric Cornelius, VP of Innovation at Cylance and certified SANS instructor, to discuss how teams can better perform security assessments or audits of control systems and control system networks and increase visibility into control system cyber assets and configurations.
About Eric Cornelius
Eric Cornelius is responsible for ICS thought leadership, architecture, and consulting implementations at Cylance. Previously, Eric served as the Deputy Director and Chief Technical Analyst for the Control Systems Security Program at the US Department of Homeland Security. He went on to work at the Army Research Laboratory's Survivability/Lethality Analysis Directorate where he worked to secure field-deployable combat technologies, which ultimately led him to the Idaho National Laboratory where he participated in deep-dive vulnerability assessments of a wide range of ICS systems. Eric is the co-author of Recommended Practice: Creating Cyber Forensics Plans for Control Systems as part of the DHS National Cyber Security Division, Control Systems Security Program 2008, and is also a frequent speaker and instructor at ICS events across the globe.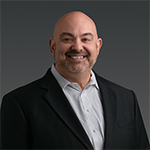 About Shaun Walsh
Shaun Walsh (@cingulus) leads Cylance's global marketing strategy, channels, campaigns, digital marketing and communications efforts. Prior to joining Cylance, Shaun served as VP of Corporate Marketing and GM of the Ethernet business unit at QLogic, and previously served as the SVP of Marketing and Corporate Development at Emulex.