While many people may be skeptical of their bank's digital security these days, financial institutions are still thought of as being physical fortresses that cannot be breached.
However, social engineering combined with the improper implementation of even the best physical security systems can allow threat actors to walk right through the front door of institutions that are supposed to be keeping our money and personal information secure.
In this episode of the InSecurity Podcast, host Shaun Walsh is joined by special guest Freaky Clown, a well-known ethical hacker, social engineer, and co-founder of Redacted Firm, who discusses the intersection of physical and digital security.
About Freaky Clown
Working as an ethical social engineer, Freaky Clown (@__freakyclown__) has broken into hundreds of banks, offices, and government facilities in the UK and Europe to demonstrate weaknesses in physical, personnel, and digital controls.
His work assists organizations when it comes to improving their overall security.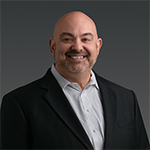 About Shaun Walsh
Shaun Walsh (@cingulus) leads Cylance's global marketing strategy, channels, campaigns, digital marketing and communications efforts.

Prior to joining Cylance, Shaun served as VP of Corporate Marketing and GM of the Ethernet business unit at QLogic, and previously served as the SVP of Marketing and Corporate Development at Emulex.