Our technology-driven life would not be possible without the men and women working in science, technology, engineering, and mathematics (STEM) occupations.
The 2017 U.S. Bureau of Labor Statistics Report – STEM Occupations: Past, Present, And Future found the following:
Out of 8.6 million STEM jobs, 45% were computer-related occupations.
Employment in computer-related occupations is projected to increase by 12.5% by 2024.
Computer-related occupations are projected to have over one million job openings by 2024.
The average wage for all STEM occupations was $87,570, almost double the wage for non-STEM occupations ($45,700).
In this episode of the InSecurity Podcast, host Shaun Walsh is joined by special guest Haley Kiker, who provides a first-hand point of view on the state of STEM in our schools from her unique perspective of being a female student interested in pursuing a technical career.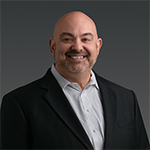 About Shaun Walsh
Shaun Walsh (@cingulus) leads Cylance's global marketing strategy, channels, campaigns, digital marketing and communications efforts. Prior to joining Cylance, Shaun served as VP of Corporate Marketing and GM of the Ethernet business unit at QLogic, and previously served as the SVP of Marketing and Corporate Development at Emulex.
About Haley Kiker
Haley Kiker is a high school student who has twice won at the Arizona State Science Fair, and is a member of the National Honor Society. Her project on anti-malware solution testing was so impressive that Cylance asked her to present on the subject at a recent company-wide event.