Data Sanitization, as defined by IDSC (International Data Sanitization Consortium), is the process of deliberately, permanently, and irreversibly removing or destroying the data stored on a memory device to make it unrecoverable.
Furthermore, GDPR compliance will require the "right to erasure," and PCI DSS states organizations must "Keep cardholder data storage to a minimum by implementing data retention and disposal policies, procedures and processes."
In this episode of the InSecurity Podcast, host Shaun Walsh is joined by special guest Richard Stiennon, Chief Strategy Officer at Blancco Technology Groupand Director of the IDSC, to discuss the often-overlooked topic of data sanitization.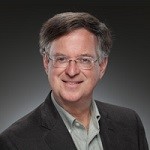 About Richard Stiennon
Stiennon was named Chief Strategy Officer at Blancco in July 2016. In this role, he leads long-term strategic planning, product positioning, public affairs, analyst relations, joint ventures and industry partnerships. Many in the industry recognize him from his days as Vice President of Research at Gartner Inc. from 2000 to 2004, where he was awarded Gartner's Thought Leadership Award in 2003. Richard has also written three thought-provoking books on the alarming state of cyber war and its impact on businesses, with his most recent book, There Will Be Cyberwar, named a Washington Post bestseller in April 2016.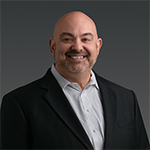 About Shaun Walsh
Shaun Walsh (@cingulus) leads Cylance's global marketing strategy, channels, campaigns, digital marketing and communications efforts.
Prior to joining Cylance, Shaun served as VP of Corporate Marketing and GM of the Ethernet business unit at QLogic, and previously served as the SVP of Marketing and Corporate Development at Emulex.