In the first half of 2017, Enterprise Strategy Group (ESG) was commissioned to conduct a survey of 300 IT and information security professionals representing large midmarket (500 to 999 employees, 12%) and enterprise-class (more than 1,000 employees, 88%) organizations in the United States, Japan, United Kingdom, France, and Germany.
The full report can be downloaded HERE.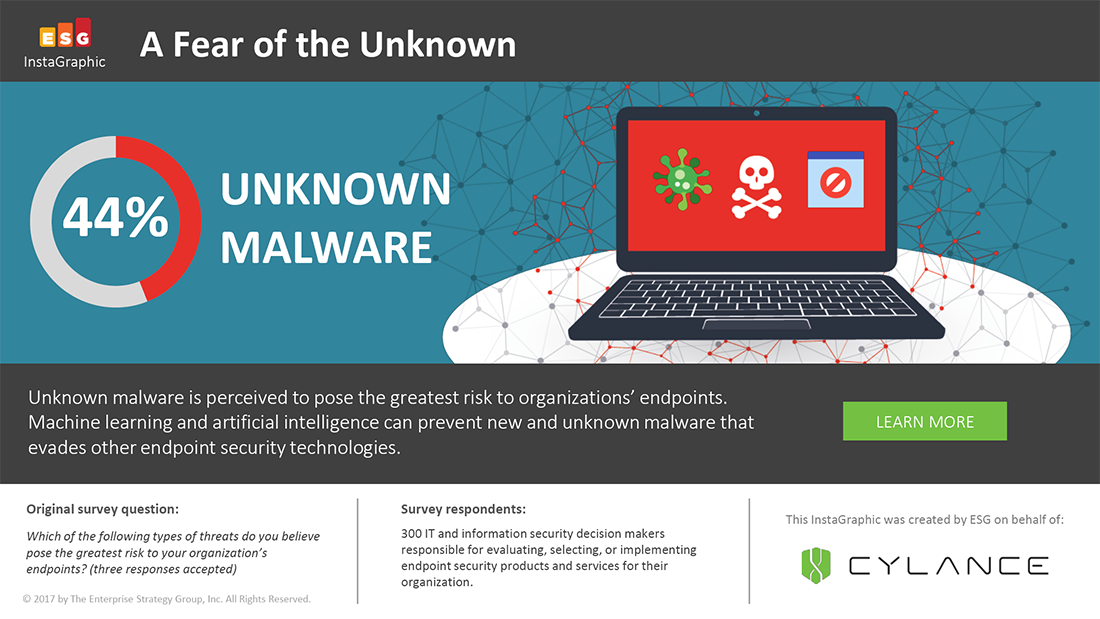 The goal was to gain insights into the aspects of the threat landscape that are top of mind and most impactful to endpoint security.

Specific attention was given to understanding the pain points resulting from the successful compromise of an endpoint; the perception of machine learning/artificial intelligence (AI), its adoption dynamics, and its role in the future endpoint security plans; and ransomware incidents and remediation.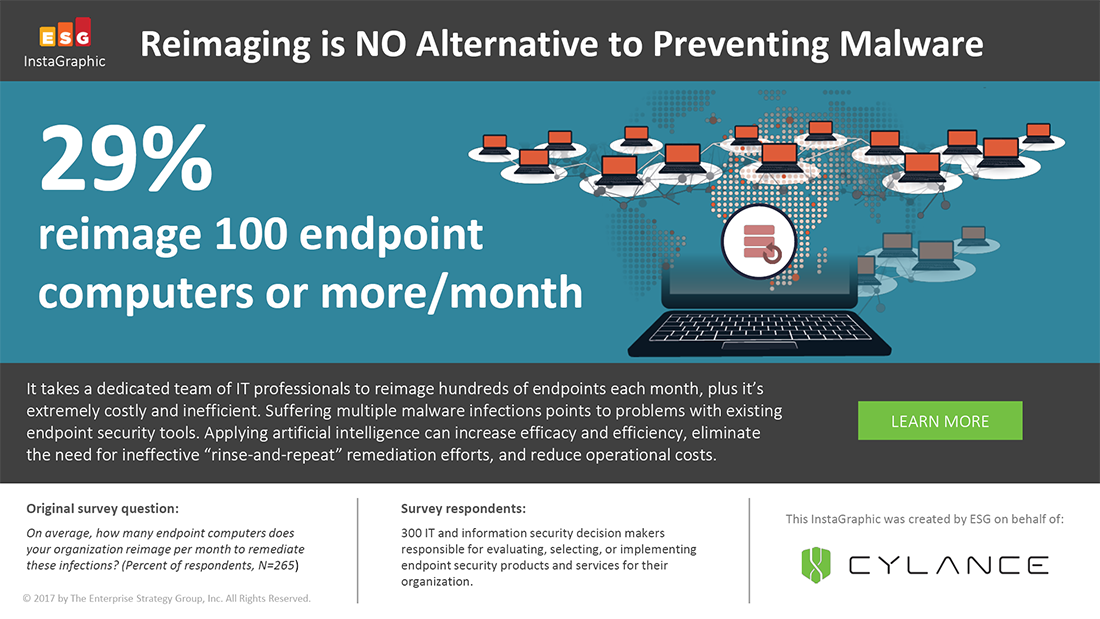 Based upon the data collected as part of this research project, ESG concludes:

Cybercriminals, phishing, and unknown malware get top billing. While cybersecurity professionals continue to face a wide gamut of threat types perpetrated by cybercriminals, hacktivists, nation-states, and insiders using many different vectors, cybercriminals using phishing to introduce malware as a means to penetrate their organization is top of mind, with 90% of research participants stating they are either very concerned or concerned about the threat posed by cybercriminals.
Machine learning is a strategic feature. Organizations realize they can increase in efficiency and efficacy by incorporating machine learning technology into their endpoint security solutions to improve their defense-in-depth strategy. In fact, 47% of respondents indicated that their organization has already deployed machine learning technology for endpoint security either extensively or on a limited basis.
Organizations also expressed concerns about repeated, broad-based ransomware attacks infecting an appreciable population of endpoints, and the effect of endpoint infections on their operations.
Download the full report HERE.