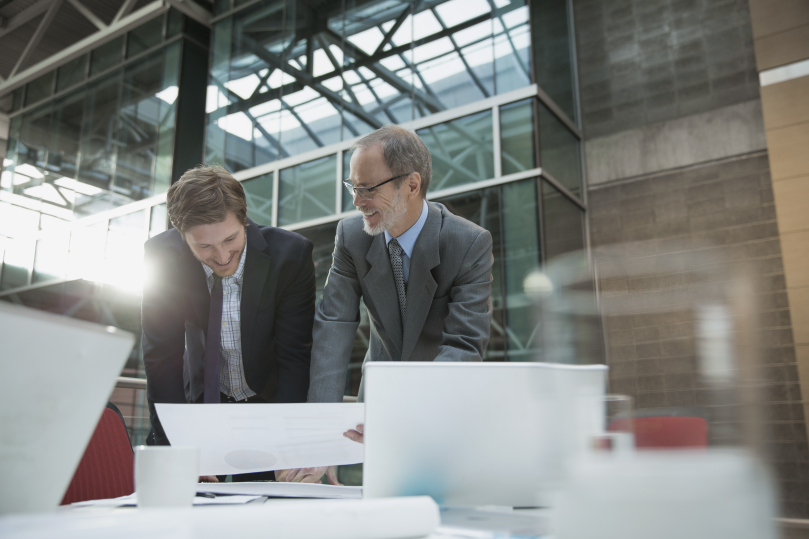 BlackBerry has committed to putting channel partners at the center of our go-to-market strategy, because we know partners are critical to our long-term success.
Operating as the recently consolidated BlackBerry Enterprise Partners Program for a little over a year now, we wanted to find out how we're doing. That's why we asked our partners, via our first survey (which we plan to do every year). And then we commissioned a report from the well-known industry analyst Jack Gold, of J. Gold Associates, an analyst firm covering both business and consumer computing as well as emerging technologies. J. Gold Associates used the results of the survey, plus a number of qualitative interviews with partners, to create a white paper that details the results.
We're thrilled to say that the feedback was really positive. We're taking it as another indication that we're on the right track—even though we know we still have a lot of ground to cover. The highlights are that, as a result of working with BlackBerry, our channel partners say they have experienced increased sales, believe our products give them a selling advantage, and appreciate how the BlackBerry platform gives them opportunity to expand, grow and differentiate their business.
Partners Experience Higher Sales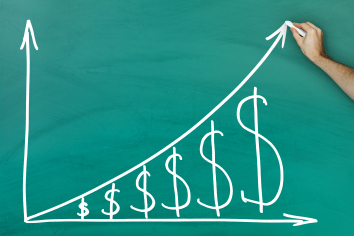 The enterprise mobile market is evolving from its previous focus on managing devices to a new focus on building a highly secure, highly collaborative environment for mobile workers and the Enterprise of Things. Enterprises are investing to stay current and to get ahead of the game, particularly in cybersecurity. BlackBerry is well-poised to meet this need—and our channel partners are reaping the benefits.
In the last year, our enterprise partners have seen increased sales due to their partnership with BlackBerry, with 57% saying they had higher sales, ranging from 10-25% higher.
What's more, our partners expect their future sales to continue to increase next year due to their partnership with BlackBerry. In our survey, 60% of respondents said they expected their BlackBerry solutions sales to increase by at least 11%, and 39% expected sales to increase even more—by at least 25%.
BlackBerry Gives Partners a Selling Advantage
BlackBerry has been making headlines in the last couple of years. We've been winning awards and acclaim from industry analysts for our continued leadership in enterprise software and services. Now, our partners are confirming that BlackBerry products give them a key selling advantage over competitors' products. Responding to our survey, partners gave BlackBerry products high marks for features and functionality, technical innovation and quality.
The advantage also comes from the Enterprise Partners Program itself. Survey respondents cited our excellent account management, and tools for managing lead generation and the entire sales process. That's great to hear, because we've been working hard to improve those capacities over the last year. Our is one of the fruits of that labor. Going forward, we'll continue to make investments in channel partners, bringing you more tools and resources to help partners support their end customers, as well as manage and grow their own businesses with BlackBerry.
Partners Expand, Grow, and Differentiate with BlackBerry
BlackBerry's evolving enterprise portfolio helps partners expand their offerings and grow their businesses. That's powerful. Over half of our survey respondents—54%—said that BlackBerry had given them the ability to expand sales via upgrading existing customers to new products and services. And 48% say being a BlackBerry partner allowed them to gain new customers.
Partnering with BlackBerry is also providing real results in terms of standing out in a crowded market, with 44% of our respondents saying BlackBerry has helped them differentiate. Specifically, our Enterprise Partner Program specializations provide the opportunity to gain expertise in particular areas, so they can offer unique, important services to their clients, above and beyond the competition.
Our SHIELD Advisor program, which addresses the real and growing market need for cybersecurity, by training partners in how to become cybersecurity experts and open up new sources of revenue. This specialization gives Gold and Platinum members the ability gain access to BlackBerry's comprehensive, award-winning mobile security framework to help their customers lock down their systems.
We also recently launched our Workspaces specialization, which helps partners gain expertise in implementing and supporting BlackBerry Workplaces, the leading secure enterprise file sync and share (EFSS) solution. It's a suite of products that enables secure mobile collaboration among groups, both inside and outside the enterprise. 
Making a Real Difference for Partners
Our consolidated partner program that combined best practices from our past experience and acquisitions is relatively new, but we're already making a real difference for partners. And BlackBerry will continue investing in the program because we know how valuable partners are. Over 70% of current revenues come from the indirect channel. A number like that tells us partners are a crucial element of our business.
There's no better time to become a BlackBerry Partner. Join us! We look forward to working together.
Click here to read the full partner report.