In a rush to grab their share of a growing market, manufacturers are pushing devices to market quickly for low-cost and convenience but with minimum security features. Gartner recently forecasted there will be 8.4 billion "connected things" in use worldwide in 2017.
It seems that almost every standard household item from kitchen appliances to toothbrushes can be purchased with Internet connectivity these days, and almost all of these connected devices need patching and updating to remain secure – if they were ever secure to begin with.
There also remains a lot of unanswered questions about what happens to data intentionally and unintentionally collected from these connected devices, and who should have access to the data.
In this episode of the InSecurity Podcast, host Shaun Walsh is joined by special guest Elizabeth Wharton, Senior Assistant City Attorney with the City of Atlanta's Law Department (Aviation Group) and Host of Buzz Off with Lawyer Liz to discuss the potential perils of connected technologies.
About Liz Wharton
Liz (@LawyerLiz) is a business and public policy Attorney specializing in technology-related interests. She advises companies, educational institutions, and government entities on the integration of unmanned systems, information security, and other emerging technologies. She has presented on the privacy, research, and risk management issues surrounding unmanned aircraft and information security before legislators and municipal governing authorities and at conferences including Security BSides Las Vegas and F3Expo.
Liz is also a member of Business Executives for National Security, an Executive Officer with the Atlanta Chapter of the Association for Unmanned Vehicle Systems International, a member of the Government Relations Task Force for the Technology Association of Georgia, and serves as a mentor adviser for early stage information security and machine learning focused startup companies.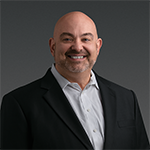 About Shaun Walsh
Shaun Walsh (@cingulus) leads Cylance's global marketing strategy, channels, campaigns, digital marketing and communications efforts. Prior to joining Cylance, Shaun served as VP of Corporate Marketing and GM of the Ethernet business unit at QLogic, and previously served as the SVP of Marketing and Corporate Development at Emulex.