The role of the CISO is evolving, and security teams are less often seen as the being the "house of NO," preventing an organization from pursuing certain initiatives due to security concerns.
To build a strong security culture, security teams should instead seek to support the business in creating a long-lasting set of values that can be embraced by every stakeholder to better define the organization's overall risk appetite.
In this episode of the InSecurity Podcast, host Shaun Walsh is joined by special guest Thom Langford, CISO at Publicis Groupe and co-founder of Host Unknown, to discuss the role of the CISO as a trusted advisor who can enable the business and the C-Suite by providing context needed to make risk-based decisions.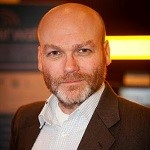 About Thom Langford
As CISO at Publicis Groupe, Thom Langford is responsible for all aspects of information security risk and compliance as well as managing the Groupe Information Security Program. Additionally, Thom is responsible for business continuity capabilities across the Groupe's global operations. Having successfully built security and IT programs from the ground up, Thom brings an often opinionated and forward-thinking view of security risk, both in assessments and management, but is able to do so with humor and pragmatism (mostly).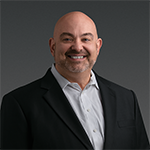 About Shaun Walsh
Shaun Walsh (@cingulus) leads Cylance's global marketing strategy, channels, campaigns, digital marketing and communications efforts.
Prior to joining Cylance, Shaun served as VP of Corporate Marketing and GM of the Ethernet business unit at QLogic, and previously served as the SVP of Marketing and Corporate Development at Emulex.