Threat intelligence and information sharing initiatives help the public and private sectors better prepare for attacks, and new platforms and standards have been developed to help organizations achieve real-time threat intelligence.
But information sharing and threat intelligence only truly provide value if you have the ability to afford the systems to process the raw data effectively, and have the analysts on hand to consume it in an actionable manner.
Unfortunately, many companies do not and never will have the resources needed to implement an extensive cybersecurity infrastructure of this nature.
In this episode of the InSecurity Podcast, host Shaun Walsh is joined by special guest Vince Crisler, CEO of Dark Cubed and Partner at Fortalice Solutions, who discusses the challenge the broader cybersecurity community faces in automating and integrating advanced capabilities that will work for both large and small organizations.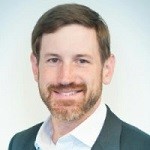 About Vince Crisler
Previously a Communications Officer in the United States Air Force, Vince served for many years in the Executive Office of the President (White House), at the Pentagon, and at the Department of Homeland Security. In these roles he developed his facility in translating technical challenges for nontechnical audiences and executing strategic IT objectives.

Today, Vince leverages his deep understanding of technology and systems engineering to help clients navigate the complex and evolving challenges of cybersecurity threat detection and management. He is also the author of numerous articles on cybersecurity risk and threat identification, and speaks frequently on cybersecurity management and IT security strategy.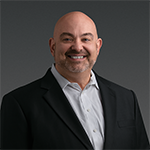 About Shaun Walsh
Shaun Walsh (@cingulus) leads Cylance's global marketing strategy, channels, campaigns, digital marketing and communications efforts.
Prior to joining Cylance, Shaun served as VP of Corporate Marketing and GM of the Ethernet business unit at QLogic, and previously served as the SVP of Marketing and Corporate Development at Emulex.