Originally a military term, OPSEC (operations security) has become an important part of business processes and even our personal safety online. Practicing OPSEC is important to protecting IP and employee's personal information.
In this episode of the InSecurity Podcast, host Shaun Walsh is joined by special guest Zoë Rose who explains how to protect critical information and determine threats to your personal security, and how practicing OPSEC when posting on social media and elsewhere online can help keep you and your family safe.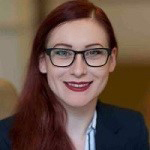 About Zoë Rose
Zoë Rose (@5683Monkey) is a Cisco Champion and helps clients secure their network infrastructure from data loss and cyberattack. In addition to specializing in network security, Zoë also supports ethical hacking and incident response engagements and advises on best practice software development and secure systems architecture. Zoë was recently featured in the August 2017 issue of Vogue, where Simon Usbourne interviews the new wave of cyber detectives who guard the elite against blackmail, ransom and theft.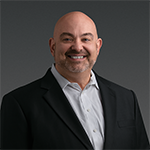 About Shaun Walsh
Shaun Walsh (@cingulus) leads Cylance's global marketing strategy, channels, campaigns, digital marketing and communications efforts. Prior to joining Cylance, Shaun served as VP of Corporate Marketing and GM of the Ethernet business unit at QLogic, and previously served as the SVP of Marketing and Corporate Development at Emulex.