We are pleased to announce that the Cylance crew will be on the floor in force for Black Hat Europe on the 4th-7th of December 2017, and available to discuss how your organization can leverage the power of artificial intelligence to prevent successful cyberattacks.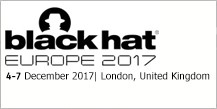 The Black Hat conference offers attendees the very latest in research, development, and trends in security as presented by the top professionals and researchers in the industry.
Join Cylance, a Black Hat Europe Sustaining Partner, for some deeply technical, hands-on trainings followed by two more days packed with the latest research and vulnerability disclosures in the briefings.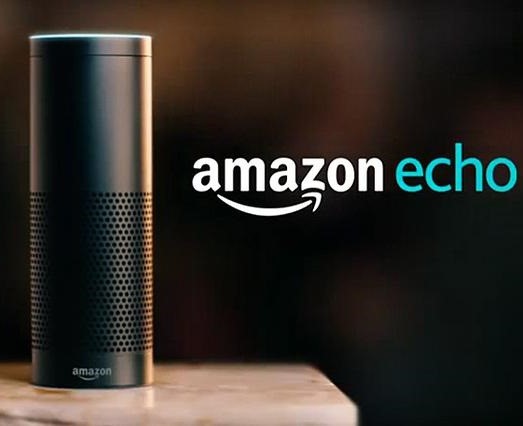 Join Cylance at booth #600 where you can register for a chance to walk away with one of two Amazon Echo's that will be given away each day of the show.
Cylance is the first company to apply artificial intelligence, algorithmic science and machine learning to cybersecurity and improve the way companies, governments and end users proactively solve the world's most difficult security problems.
Using a breakthrough mathematical process, Cylance quickly and accurately identifies what is safe and what is a threat, not just what is in a blacklist or whitelist.
By coupling sophisticated math and machine learning with a unique understanding of a hacker's mentality, Cylance provides the technology and services to be truly predictive and preventive against advanced threats.


Cylance technology partner SecureLink will also be giving away two drones during the two days the show floor is open, so be sure to swing by their booth to get registered for your chance to win.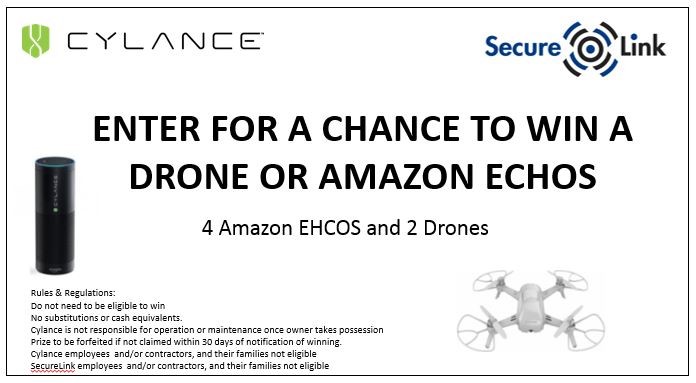 Tony Lee, Cylance's Senior Director of Consulting Services, will demo CyBot, a chat bot that was the result of our research at Black Hat Arsenal. He'll show you what CyBot can do and answer questions and we hope to get your feedback on future improvements. You can even learn how to build your own threat intelligence bot.

"Threat intelligence chat bots are useful friends. They perform research for you and can even be note takers or central aggregators of information. However, it seems like most organizations want to design their own bot in isolation and keep it internal," Lee said of his presentation.
"To counter this trend, our goal was to create a repeatable process using a completely free and open source framework, an inexpensive Raspberry Pi (or even virtual machine), and host a community-driven plugin framework to open up the world of threat intel chat bots to everyone from the home user to the largest security operations center."
See you at the show!