Insider threats, whether malicious or accidental in nature, are one of the most pervasive and serious security issues every organization needs to address in order to adequately identify and mitigate the risk they pose to critical systems and data.
According to the IBM Security Index (gated), more than 30% of data breaches are attributed to malicious insiders, and over 23% of breaches are due to insider errors. Furthermore, the SANS Insider Threat Survey (PDF) found that 40% of respondents rate malicious insiders as the most damaging threat vector they face, while 36% rate the accidental or negligent insider as most damaging.
Alarmingly, fewer than 20% of respondents reported having a formal incident response plan that deals with insider threat.
In this episode of the InSecurity Podcast, host Shaun Walsh is joined by special guest Christopher Burgess (@burgessct), an avid security author and former CEO of Prevendra, to discuss the nature of insider threats and what organizations need to do to address them.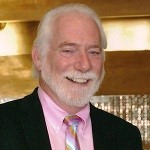 About Christopher Burgess
Prior to the founding of Prevendra, Christopher spent more than 30 years with the Central Intelligence Agency, which awarded him the Distinguished Career Intelligence Medal. He also held a variety of private sector positions which included COO and CSO of big data analytics company Atigeo, and Senior Security Advisor to the CSO at Cisco.
Christopher authored the eBook, "Senior Online Safety" (Prevendra, March 2014) and co-authored the book, "Secrets Stolen, Fortunes Lost, Preventing Intellectual Property Theft and Economic Espionage in the 21st Century" (Syngress, March 2008).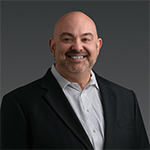 About Shaun Walsh
Shaun Walsh (@cingulus) leads Cylance's global marketing strategy, channels, campaigns, digital marketing and communications efforts.
Prior to joining Cylance, Shaun served as VP of Corporate Marketing and GM of the Ethernet business unit at QLogic, and previously served as the SVP of Marketing and Corporate Development at Emulex.