Security teams in local government, be they state, county or municipal, are working hard to secure critical data and systems with tight budgets and limited personnel. There are 133 operating governments in the State of Virginia alone, yet there are less than a dozen CISOs to manage operations.
Why are there so few CISOs in local government? Is the CISO role in local government different than in the private sector? What are some of the security challenges local governments are facing today?
In this episode of the InSecurity Podcast, host Shaun Walsh is joined by special guest David Jordan, CISO for Arlington County and co-host of Practical Security Radio, to discuss the state of security for state, county, and municipal organizations.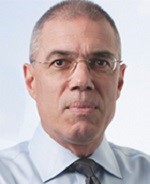 About Dave Jordan
As CISO for Arlington County, Jordan is responsible for Information Security Strategy, Policy and Cyber Incident Emergency Operations for the County. Prior to this role, he was an Independent Product Integrity Consultant to the Board of Directors of Latatel de America, MCI, SPRINT and TeleGlobe Canada.
Previously, he worked in MCI's headquarters as Senior Manager in the Systems Integrity Technical Security Engineering division. During his time with MCI, he founded its Systems Integrity Division and represented MCI's Technical Security Strategy to the industry. He was also one of the principal craftsmen of MCI's anti-fraud and network security framework and served as its U.S. State Department delegate to the United Nations International Telecommunications Union (ITU).
Jordan was also instrumental in the development of Arlington County's first SMS (Short Message Service) Alert System, and was a founding member of the National Capital Region Council of Governments CISO committee. He has been recognized with a number of awards, including the Homeland Security Journal's Leadership Award in 2006 and Computerworld's 100 Premier IT Leaders award in 2004. He holds seven telecommunications patents to prevent telecom fraud.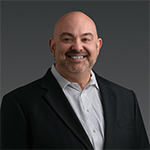 About Shaun Walsh
Shaun Walsh (@cingulus) leads Cylance's global marketing strategy, channels, campaigns, digital marketing and communications efforts.
Prior to joining Cylance, Shaun served as VP of Corporate Marketing and GM of the Ethernet business unit at QLogic, and previously served as the SVP of Marketing and Corporate Development at Emulex.