If you've been following the news in the last year, odds are you've heard about the tensions alleged cyberwarfare operations are causing amongst world powers, and advanced persistent threats (APTs) and zero days are fueling the FUD.
Governments and corporations continue to prepare to address the threat, with some considering options for 'offensive defense' strategies. Reuters reported in late November that NATO allies are drawing up cyberwarfare principles that could include the ability to use offensive capabilities to take down enemy networks.
In this episode of the InSecurity Podcast, host Shaun Walsh is joined by special guest Tiago Rosado, cybersecurity adviser and strategist at Dognædis, to discuss which cyberwarfare related implications should be a concern for businesses, and how they can proactively prepare for threats from nation-states actors.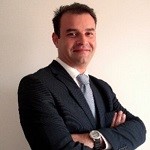 About Tiago Rosado
Tiago Rosado (@TiagoRosadoIT) is a seasoned security professional with more than 17 years of experience. He is a positive communicator and motivator, with a pragmatic and agnostic approach towards security. Dognædis was created by a team of researchers from CERT-IPN and the University of Coimbra. CERT-IPN was hosted at the Instituto Pedro Nunes, a technology transfer interface created by the University of Coimbra in Portugal. After five years of activity, and due to the increasing success and positive feedback from several private and government organizations, DOGNÆDIS started as a private company.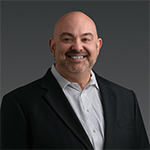 About Shaun Walsh
Shaun Walsh (@cingulus) leads Cylance's global marketing strategy, channels, campaigns, digital marketing and communications efforts.
Prior to joining Cylance, Shaun served as VP of Corporate Marketing and GM of the Ethernet business unit at QLogic, and previously served as the SVP of Marketing and Corporate Development at Emulex.