Not very long ago, the notion of automatically preventing security incidents was considered too risky. The concern was that a legitimate process would be blocked that could negatively impact business operations, or cause an executive to have a bad experience.
Both scenarios would be blamed on the security team, which would threaten their personal job security.
In the end, the user experience was put ahead of risk reduction. There is not necessarily anything wrong with putting user experience first, especially considering that in the early days of prevention solutions, the technology was not mature and unable to deliver seamless security.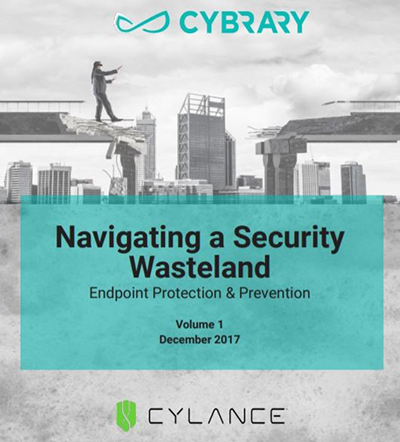 Today, technologies exist that are virtually invisible to the end user, and since they operate using various forms of machine learning and AI, they are able to reduce the risk of malware related incidents down to almost zero.
Layer onto these endpoint security solutions strong identity management and encryption, and you have a fantastic proactive, prevention, and data protection system in place.
The industry is filled with many different endpoint security solutions, making it difficult for security professionals to determine which solution is the best for their environment.
Cybrary partners with some of the world's leading endpoint detection and prevention solutions, making their members aware of their options and providing necessary training to fully understand the technical depth of each solution.
Choosing a technology is a major challenge, but technical superiority is not the only criteria you should be considering. You could have the best solution in the world, but also have an uncertain mission and vision of the company. Perhaps you select a solution that is amazing, and has an amazing company behind it – but it doesn't work on all of your technology platforms. Maybe it doesn't offer support on Macs, or on Linux Servers, or older versions of Windows that you still have in production.
Whatever it may be, there will never be a perfect solution, right?
In their research on companies offering endpoint security, Cybrary found Cylance to be "a well-rounded, well-managed company, with a solid vision and customer first culture." Cybrary sat down with one of the world's top security professionals, Malcolm Harkins, Chief Security and Trust Officer at Cylance, who shared his thoughts and advice on endpoints so that Cybrary could share that knowledge with their members.
This is the first in three whitepapers written specifically for Cybrary members on industry thought leadership and innovation.
We conclude with the importance of continuous learning as it pertains to the topic in the whitepaper. We hope you enjoy the paper, and please feel free to reach out to us with your comments.
Download the Full Whitepaper HERE
Attend the Webinar:
You are invited to join Malcolm Harkins and Kathie Miley, Chief Operation Officer of Cybrary, for a webinar where they will further discuss the subject matter from the Navigating a Security Wasteland: Endpoint Protection & Prevention whitepaper.
This free webinar serves as a preview of Cybrary's De-Classified Report coming out in January 2018. During this hour-long session, Malcolm and Kathie consider the importance of endpoint security and how AI can play a significant role in cybersecurity overall.
Register to learn:
How to take a proactive approach to endpoint security
How to conduct a thorough risk assessment when implementing new technologies or using new vendors
Why employers need to focus on training employees on critical vulnerability scanning and malware prevention
How AI can change the way we think our threat prevention strategies