The answer to real threat protection is artificial intelligence (AI) based prevention. Prevention achieves everything detection can't. The time and costs involved with traditional antivirus (AV) are exorbitant and prohibitive.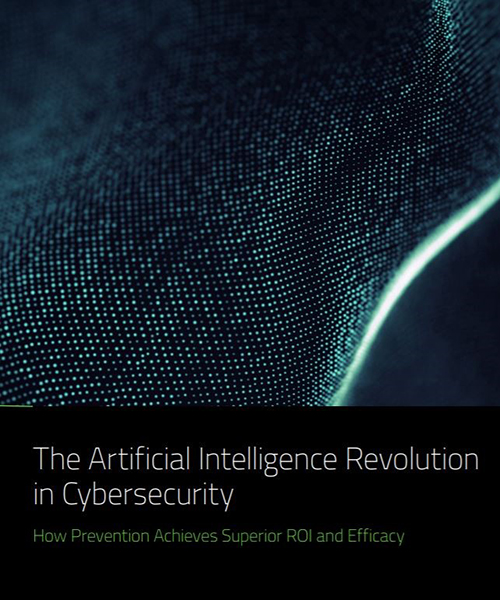 Moreover, the control friction — the drag on resources and productivity — through layered technology is staggering.
Rely on the cloud? Then you can't protect in a disconnected environment.
When you move to 100% prediction, you save time, money, and resources. You no longer need to buy and maintain multiple security technologies that can't keep up with custom enterprise attacks that flood an organization's defenses.
You don't have to worry about network traffic, memory use, CPU overhead, and the cost of re-imaging computers or performing network scans. Your help desk tickets go from the thousands to the few.
This eBook walks you through the problem of traditional security, the radically new solution, and the myriad of attainable benefits — and includes real-world examples and third-party research demonstrating 250% ROI.
Can you afford a successful breach? Or worse, can you afford not knowing? Let us show you a better way.
For more information on applied artificial intelligence in security, download Introduction to Artificial Intelligence for Security Professionals. In this book, we cover machine learning techniques in practical situations to improve your ability to thrive in a data driven world.