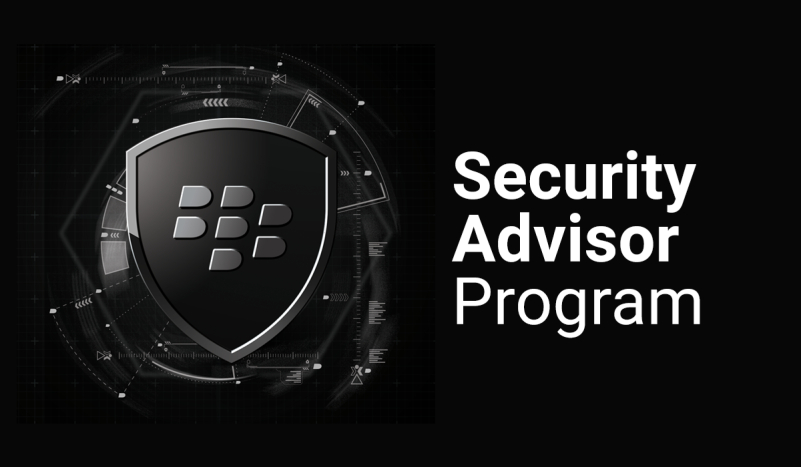 In a world where connected devices have become integral to business operations, the need for ensuring their security is greater than ever. That is why BlackBerry is proud to announce the launch of the SHIELD Advisor Program, a new initiative to help our partners better manage risks and improve the security of IoT devices in the workplace.
"Mobility is one of the most exciting areas of the 21st century workplace and while bespoke enterprise applications and mobile collaboration tools are a boon to business efficiency and employee productivity, managing security risks is a growing challenge," said Richard McLeod, VP of Global Enterprise Software Channels, BlackBerry. "With the new SHIELD Advisor accreditation, Solution Providers will be able to access BlackBerry's mobile security framework and comprehensive IT risk assessment tools to help customers manage their endpoints, guard against threats, and most importantly, make better security decisions."
BlackBerry SHIELD Advisors are qualified to provide customers with a vendor-agnostic and confidential review of their mobile security systems, leveraging insight from BlackBerry's 15+ years of experience with mobile device security best practices. Currently the SHIELD Advisor Program is only available to Gold or Platinum BlackBerry enterprise partners.
"The increasing number of endpoints, hybrid infrastructures and the growing processing of mobile data and documents on smartphones and tablets goes hand in hand with companies' need for protection," said Marco Gocht, CEO, ISEC7.  "By becoming the first accredited BlackBerry SHIELD Advisor, we can help our customers to secure their mobile infrastructure to the highest extent."
The SHIELD Advisor Program is yet another step BlackBerry is taking to provide its partners with the security solutions they need to navigate the ever-changing mobile business environment of their people, processes and data. For more information on the BlackBerry Enterprise Partner Program please visit www.blackberry.com/partners or sign up for the newsletter here.