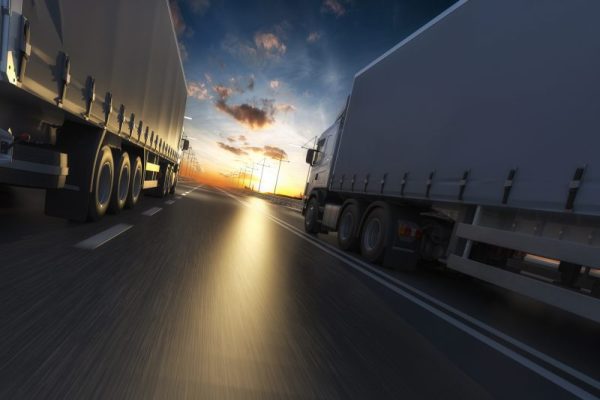 According to DAT Solutions, truckload capacity tightened at the end of 2017. The data shows that the average U.S. national load-to-truck ratio for dry van freight in December was 9 van loads per truck, compared with just 3.3 van loads per truck at the beginning of the year. This means that for every 9 orders for a dry van truck, there was just one truck available to move the load as demanded.
(This article was originally published TelematicsTalk.com)
In the same vein, the ratios for flatbeds and reefers were also higher – all this data pointing to tightening capacity, which impacts shippers and carriers, alike.
For example, the cost to shippers increases as capacity tightens, as reflected in the monthly average rate for vans per mile. In January, the average cost was $1.67 per mile but had increased to $2.11 per mile by December. That was the highest monthly average since at least 2010, when DAT Solutions first established its freight rates database.
For carriers, the increased demand means finding available assets and drivers and improving efficiencies in operations to maximize revenue opportunities.
In this story, you will learn about three factors that have contributed to tightening capacity and how a trailer telematics solution can help fleet operators meet this challenge.
Stronger Tonnage
The American Trucking Association reported that its For-Hire Truck Tonnage Index was up 3.5% on a year-to-date basis through to November 2017 compared with the previous year. It has also forecasted that tonnage will rise 36.6% over the next 10 years. While this is good news for the economy, the increase in shipments will have an impact on truckload capacity when considered with the other factors on this list.
Driver Shortages
The trucking industry has struggled with driver shortages for well over a decade, and the situation doesn't seem to be improving. According to the ATA, the trucking industry was short approximately 36,500 drivers in 2016 and was expected to surpass 50,000 by the end of 2017. This ongoing negative trend combined with the recent introduction of the ELD Mandate could contribute to an even greater shortage than previously calculated, directly affecting truckload capacity.
Severe Weather
Severe weather introduces volatility into supply chain. From Hurricane Harvey hitting the central coast of Texas last summer to the 'bomb cyclone' dumping snow across the Northeast and Midwest, freight shipments have been disrupted, leaving behind a logistical challenge for shippers and carriers. This has resulted in shippers having an increasingly difficult time finding carriers with capacity.
While the factors described above are not entirely within the control of fleet owners, there is a clear need for companies to become more proactive and adopt new ways of gaining efficiencies within their operations. The employment of trailer telematics is one such way to do so.
Trailers that leverage telematics are not only transporting freight, but as a part of the Internet of Things, they are also delivering data that fleet managers use to make better decisions across their operations in innovative ways.
Take the recently implemented ELD mandate, under which the capacity crunch is predicted to worsen. With the right trailer tracking solution that provides insights along several fronts, such as asset location and measurement of cargo capacity, a host of decisions can be made to enhance the productivity of drivers and increase efficiency.
Working within the time constraints of the ELD mandate, drivers can now accurately locate the trailer asset they have been assigned to pick up in a fraction of the time it would have taken without the tracking technology. With this added efficiency, driver satisfaction is likely to increase, also supporting the retention of drivers. Furthermore, available cargo capacity can be measured to determine the potential additional load a driver can transport to maximize the trailer's utilization.
As for severe weather, being able to identify and locate underutilized and available assets can help make up for the sudden shortage in trailers, flatbeds and other mobile equipment that may be caught in the next snowstorm of the century.
Additional benefits of trailer tracking include increasing trailer utilization and minimizing dwell and detention times, leading to more optimized use of fleet assets. In an environment of tightening truckload capacity, every advantage will help. Trailer telematics can help owners and operators save time and make more money, while building a smarter, more competitive fleet for the future.
Learn more about BlackBerry Radar, an intelligent, secure and easy-to-use trailer telematics solution, and subscribe to the BlackBerry Radar email newsletter for direct updates.