Join Cylance at the RSA Conference 2018!

Whether it's at our booth, at the Digital Shadows Security Leaders Party, during a meeting with our expert professional services staff, or at one of our featured conference sessions, we look forward to seeing you throughout the week during the RSA Conference, April 16th to 20th at the Moscone Center in San Francisco – more details here!
You can attend RSA Conference as a guest of Cylance with a FREE Exhibit pass (a $125 value). To collect your free Exhibit pass, click here and type X8SCYLAN in the "Registration Code" field.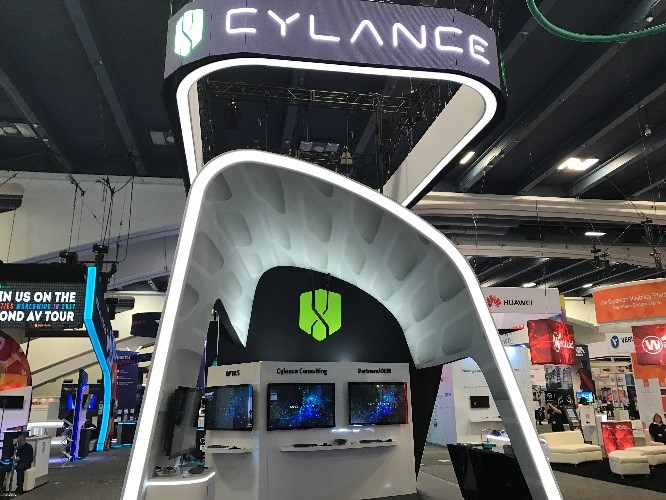 The Cylance Booth:

Cylance will be at Booth #3911 in the North Hall. Swing by to see demos of Cylance's artificially intelligent endpoint protection solution CylancePROTECT®.

You can also learn how to improve your security team's efficiency and your security posture with CylanceOPTICS™ endpoint detection and response solution.

You can snag some of our giveaways while you're there, so come on by!
Party Time 2x!
We are also excited to be co-sponsoring the Digital Shadows Security Leaders Party (click link to register – space is limited). The event will be on Tuesday, April 17th from 5-8pm at the City View @ Metreon, located on the top floor of the Metreon building directly behind Moscone. The party will feature live music from SirSly, a top-shelf open bar, great food and games, a photo booth, and a Meet & Greet with the sponsoring organizations.
Also join us for another party Cylance is co-sponsoring - Demisto Symphony Day (click link to register – space is limited). The event will be on Monday April 16, 5:00 PM- 10:00 PM at the Terra Gallery, 511 Harrison St, San Francisco. After a full day of security talk, you'll want to unwind with a tasty cocktail, a variety of food, and (for those of you who are brave) dancing! We'll have comfortable couches to luxuriate on as appetizers and champagne are passed around. Once your hunger goes into full force, you'll have sushi, veggie, and spice route food stations as well as outdoor food trucks serving the Bay Area's best street tacos and sliders. Outside seating will provide a nice change of pace and fresh spring weather air.

Cylance RSAC 2018 Speaking Sessions:
Hacking Exposed: Think Beyond

From Verizon and Bell Canada, to Edmodo and Deloitte, to Equifax and Wannacry, Cylance CEO Stuart McClure will explain how the top hacks of 2017 were carried out technically and how just about anyone can perform these attacks.
In usual Hacking Exposed style, we will break down each one, show how the bad guy most likely achieved their goals, and offer up real world countermeasures to prevent each attack.
Details: Wednesday, April 18, 3:00 - 3:45 PM
REGISTER HERE
Artificial Intelligence (AI) has the promise of preventing almost all forms of attacks, but its application is immature. What would happen if the bad guys use AI more effectively than the defender? We will explore the potential.
How-to for Innovators and Entrepreneurs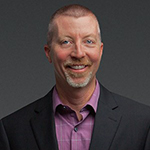 This half-day info-rich seminar will be moderated by Kris Lovejoy and features Cylance's Chief Security and Trust Officer Malcolm Harkins.
The session will explore how to find funding and financing in today's competitive marketplace, provide an inside view of what makes a CISO take a shot on a startup, give tips and insights from brand makers and marketing gurus on how to rise above the noise.
Details: Monday, April 16, 10:30 – 11:10 AM.
REGISTER HERE
It will also offer a genuine sneak peek into one entrepreneur's trials and tribulations on the journey to building a successful company. Each segment includes an opportunity for audience members to ask questions of the panelists.
Decision-Maker Dementia: How Today's Security Leaders Stay Lucid
Security leaders are barraged from several different angles: vendors pitching the next much-needed solution, different industry analysts weighing in on what's most important, media hype around the latest big breach, changes in compliance standards and the daily challenges of security operations.
Details: April 19th 1:45 PM – 2:30 PM
REGISTER HERE
This panel of seasoned security leaders, moderated by Mark Weatherford and also featuring Cylance's Malcolm Harkins, will discuss how they manage these areas in their programs.

Evaluating AI and ML Based Security Products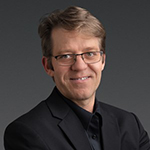 With endless AI or machine learning product claims, buyers are left bewildered about how to test these claims.
It falls to independent third-party test organizations to develop and update traditional test protocols to test and validate AI and machine learning (ML) product capability claims.
Details: April 20th 10:15 AM - 11:00 AM
REGISTER HERE
This panel, featuring Cylance's VP Competitive Intelligence and Product Testing Chad Skipper, will tackle the key issues that third-party testing must address to validate AI and ML security products.


Generations of AI in Security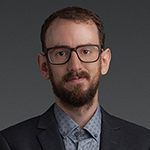 This presentation features Cylance's Director of Data Science Homer Strong and Director of Product Management Colt Blackmore,
The presentation will explain that while a great deal of progress has been made in the evolution of machine learning's application to cybersecurity challenges, there remains an immense amount of opportunity for innovation and advancement.
Details: April 19th 1:45 PM - 2:30 PM
REGISTER HERE
This session will review the fundamentals of ML, and how the considerations of security will inform development of novel ML methods.