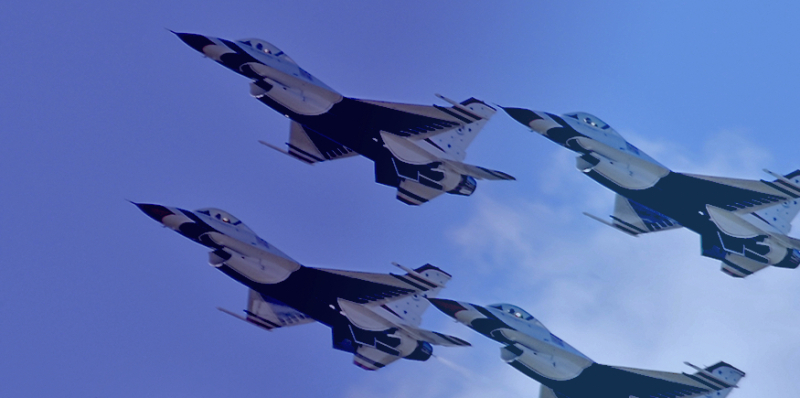 Whether operating during times of crisis or keeping people safe supporting the day-to-day mission, effective communication is everything. The United States Air Force (USAF) understands this. That's why for more than ten years, the USAF has trusted AtHoc, Blackberry's leading crisis communications solution, to keep personnel connected, protected, and secure.
We are proud of that relationship. Being the USAF's partner for crisis communications speaks volumes about the trust sophisticated organizations place in BlackBerry to secure their most valuable assets—people. The USAF recognizes BlackBerry as an essential partner in their mission to protect personnel serving their country at home and around the globe.
That's why the USAF has recently announced plans to greatly extend its deployment of BlackBerry AtHoc. Supporting AMERICAN SYSTEMS, BlackBerry will transition AtHoc into a Microsoft Azure based Software as a Service solution, hosted in a private cloud. This new, unified global solution will allow the USAF to share safety and operational information with personnel more effectively, integrating personal communication channels including phone, email, SMS, desktop popup, and mobile app notifications with outdoor Giant Voice systems.
This partnership enables the USAF to standardize its crisis communications solution onto an enterprise-wide BlackBerry AtHoc Crisis Communication Platform, migrating from dozens of on-premise deployments to a single secure private cloud, expanding safety protection to all USAF personnel worldwide.
Additionally, the USAF will be able use BlackBerry AtHoc to communicate with other key agencies and stakeholders such as other military branches, contractors, first responders, and other Non-Governmental Organizations. Most importantly, by trusting BlackBerry and AMERICAN SYSTEMS to develop this centralized, highly-secure cloud-based solution, the USAF can meet or exceed all US Department of Defense cybersecurity requirements while still providing ongoing flexibility and feature enhancement.
As the only FedRAMP-authorized crisis communication solution, BlackBerry AtHoc is trusted by the United States Federal Government.  It has successfully passed Joint Interoperability Test Command (JITC) and Defense Information Systems Agency (DISA) testing making it the natural choice for the USAF's needs – just as it is a natural choice for any large enterprise with the desire to keep its people safe in an emergency.
We are proud to work with the USAF and AMERICAN SYSTEMS, and prouder still that they have chosen to deepen their relationship with us. We look forward continuing to protect America's Airmen well into the future.
For more information on BlackBerry's industry-leading secure crisis communications platform, please visit http://blackberry.com/AtHoc
For more information about AMERICAN SYSTEMS, please visit www.AmericanSystems.com