In Sneakers, undeniably one of the greatest hacker movies of all time, Ben Kingsley's villain character 'Cosmo' says the following line to Robert Redford's character 'Martin Bishop' – a line which today has some very deep implications:
"There's a war out there, old friend. A world war. And it's not about who's got the most bullets. It's about who controls the information: what we see and hear, how we work, what we think - it's all about the information…"
In this episode of the InSecurity Podcast, host Matt Stephenson is joined by special guest Elinor Mills, SVP of Content and Media Strategy at the Bateman Group and a renowned former tech and security journalist, to discuss some of the implications of today's widespread information war.
When your reporting career pre-dates the consumer Internet, odds are you know where some of the bodies are buried. In this podcast, Elinor points us to a few. With quality time spent reporting on technology for Associated Press, IDG News, The Industry Standard, Reuters and CNET, Elinor has been through the digital wars practically since the beginning.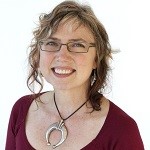 About Elinor Mills

Elinor Mills (@elinormills) has a Master's degree in journalism, and has worked as a professional reporter and editor for 22 years. In 2012, she joined the Bateman Group to lead the budding content practice and help with media relations strategy.
She has overseen the expansion of the Bateman Group Content Studio to include a team of full-time writers and content wizards, leads media training for clients, and serves as in-house journalistic filter for all types of communications.
Elinor also keeps tabs on all things security related as part of her work in the company's burgeoning Trust practice group. She also continues to write about the tech industry and helps produce panels, parties and other influencer events on behalf of Bateman Group.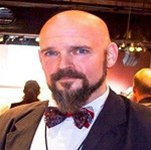 About Matt Stephenson

Insecurity Podcast host Matt Stephenson (@packmatt73) leads the Security Technology team at Cylance, which puts him in front of crowds, cameras, and microphones all over the world.

Twenty years of work with the world's largest security, storage, and recovery companies has introduced Stephenson to some of the most fascinating people in the industry. He wants to get those stories told so that others can learn from what has come before.