Cyber threats and liabilities continue to escalate, so it begs the question: Do we even stand a chance in successfully defending against them?
Consider the following stats - in the last minute:
5,500 records were lost due to cyber crime
832 versions of new malware were created
The market spent $208,333 on security tools
The market spent another $200,000 on security compliance and audits
These costs are projected to nearly double by 2020, and they could go up several hundred times by 2030.
In this episode of the InSecurity Podcast, host Matt Stephenson is joined by special guest Larry Clinton, President of the Internet Security Alliance (ISA), a multi-sector trade association working to integrate advanced technology with the realistic business needs of its corporate members, while providing enlightened public policy advocacy to create a sustained system of cybersecurity.
Clinton has been pushing Washington DC to improve our national approach to security for over 15 years. Having worked with administrations across the political spectrum, one thing remains true: Government and Industry need to work together to solve the cybersecurity problem.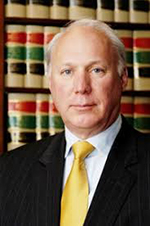 About Larry Clinton

Larry Clinton holds a certification in Cyber Security Risk Management from Carnegie Mellon University and is a member of the faculty of the Wharton School Executive Education Program. The National Association of Corporate Directors named Mr. Clinton as one of the 100 most influential people in the field of corporate governance in 2015 and 2016. He is the longest serving member and two-time chair of the board of the IT Sector Coordinating Council and serves on the Cybersecurity Advisory Board for the Center for Audit Quality.
Clinton is widely published and has been a featured spokesman on cybersecurity issues in virtually all major media outlets, including WSJ, USA Today Fox News, NBC, CBS, NYT, PBS Morning Edition, and CNN. He also regularly testifies often before Congress on cybersecurity policy issues.
Furthermore, Clinton has briefed industry and governments world-wide including NATO and the OAS. He is the primary author and editor of the ISA's Cyber Social Contract, a set of policy documents which have been endorsed by the House Cyber Security Task Force and were the Foundation for President Obama's Executive Order 13636 on cybersecurity. He is also the principle author of the NACD Cyber Risk Handbook for corporate boards which PriceWaterhouse found had substantially improved corporate directors' management of cyber risk since its publication.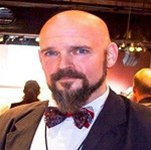 About Matt Stephenson

Insecurity Podcast host Matt Stephenson (@packmatt73) leads the Security Technology team at Cylance, which puts him in front of crowds, cameras, and microphones all over the world.
Twenty years of work with the world's largest security, storage, and recovery companies has introduced Stephenson to some of the most fascinating people in the industry. He wants to get those stories told so that others can learn from what has come before.