Black Hat USA: Cybot - The Open-Source Threat Intelligence Chat Bot

Threat intelligence chat bots are useful friends. They perform research for you and can even be note takers or central aggregators of information. However, it seems like most organizations want to design their own bot in isolation and keep it internal.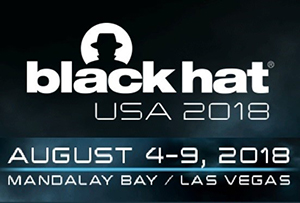 To counter this trend, the Cylance Team created a repeatable process using a completely free and open source framework, an inexpensive Raspberry Pi (or even a virtual machine), to host a community-driven plugin framework to open up the world of threat intel chat bots to everyone from the home user to the largest security operations center.
We had the privilege of traveling the globe with Black Hat spreading the word and gathering feedback for CyBot. This year's Black Hat Vegas will allow us to share new features as well as lessons learned from the global collaboration effort. "We are truly honored to once again work with Black Hat as the premier venue to share our open-source development efforts with the world," said Tony Lee, Senior Director of Professional Services Consulting.

Session Title: CYBOT: OPEN-SOURCE THREAT INTELLIGENCE CHAT BOT (FULL CIRCLE)
Location: Business Hall (Oceanside), Arsenal Station 2
Date: Wednesday, August 8 | 11:30am-12:50pm
Track: Data Forensics/Incident Response
Session Type: Arsenal
So, if you know even a little bit of Python, you can come to the session at Black Hat USA 2018 to help write plugins and share them with the community. If you want to build your own CyBot, the instructions in this project will let you do so with about an hour of invested time and anywhere from $0-$35 in expenses.
Come join us at Black Hat and make your own threat intelligence bot today!