Everything Cylance at Black Hat USA 2018!
Come celebrate Black Hat's 21st birthday in Las Vegas on August 4th-9th, 2018, with the team from Cylance!
Whether you regularly attend this annual infosec pilgrimage, or this is your first Black Hat adventure, we welcome you and hope to catch up with you at our party, on the show floor, or at one of our talks and trainings.


Achieving a State of Perpetual Prevention
You'll likely see an onslaught of security vendors at Black Hat talking about their outmoded, reactive security products and services, but Cylance will be focused on showing you how your organizations can benefit from true, proactive, AI-driven prevention strategies to achieve a state of perpetual prevention.
Visit Cylance at booth #604 learn about the anatomy of today's most advanced cyberattacks. Knowledge is power, as they say, and this experience will help you gain real insight into how modern cyberattacks originate, how they work, and how they can be prevented before they cause harm to your environment.
Leveraging artificial intelligence, CylancePROTECT® and CylanceOPTICS™ provide unprecedented protection and insights against threats to your system, including comprehensive endpoint detection and response. See a live demonstration of these solutions, during which our experts will showcase how Cylance delivers a true predictive advantage against threats.
And guess what? Cylance's latest product launch includes Cylance Smart Antivirus™, the industry's first AI-based consumer antivirus security solution. We will be offering a live demonstration of Cylance Smart Antivirus, showcasing how it protects systems against both known and unknown threats - all without signatures and without an Internet connection.
Meet with Cylance at Black Hat
Interested in scheduling a meeting with Cylance at Black Hat to learn more about the power of prevention? Please complete the form linked here, and a Cylance representative will be in touch shortly to schedule your appointment.
Black Hat Video Primer
Ryan Permeh, Founder and Chief Scientist of Cylance, examines the redemptive role of artificial intelligence (AI) in a beleaguered cybersecurity industry.
AI can address the current industry-wide security personnel shortage and outpace rising malware attacks – but like any tool it must be used properly. Only great AI delivers great results.

Party with Cylance at the minus5° Ice Experience!
Now for the information you've all been waiting for: the Cylance party! Your feet are overheated, you're panting in the scorching August heat, and the only cure is free food and drinks in a refreshingly unique setting.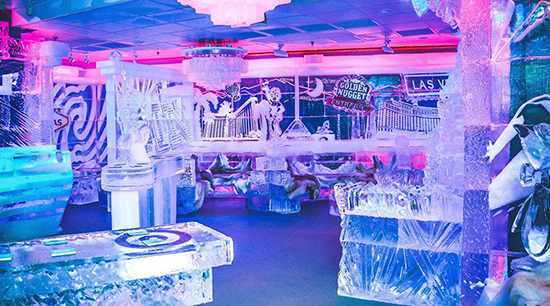 Cylance will be hosting the coolest, most invigorating party on the strip at the world famous minus5° Ice Experience, starting at 9:00 PM on August 8th. Capacity is limited, so we highly recommend you reserve your spot now!

Training and Speaking Sessions
The Predictive Advantage: Prevent Zero-Day Attacks Before They Start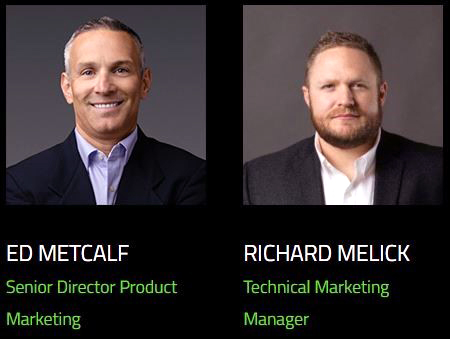 August 8, 10:20 AM - 11:10 AM
Business Hall, Theater A, Shoreline Ballroom, Booth 1502
Endpoints are coming under constant attack, whether from ransomware campaigns or a stealthy targeted attack.

While traditional AV solutions incorporate a detection model to protect against known malware, Cylance leverages artificial intelligence to prevent attacks from both known and unknown strains — and even fileless attacks.
The AI-based approach provides Cylance users with a predictive advantage that gives them an upper hand against zero-day threats. Come discover more about the Cylance predictive advantage and see firsthand how artificial intelligence can stop zero-day attacks and help users achieve truly preventive endpoint security.
CyBot: Open-Source Threat Intelligence Chat Bot (Full Circle)
August 8, 11:30 AM - 12:50 PM
Business Hall (Oceanside), Arsenal Station 9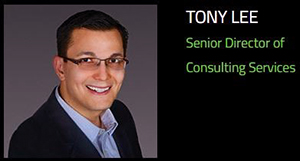 Threat intelligence chat bots play a useful role in performing interactions and tasks for both personal and business applications.

While most organizations design bots privately for internal use only, Tony Lee will share Cylance's efforts at creating a free and open source framework for bot design with you. At the end of the session, he will help you build your own threat intelligence chat bot — in less than an hour.
A Guide to Threat Hunting: Utilizing the ELK Stack and Machine Learning
August 4 - 5, August 6 – 7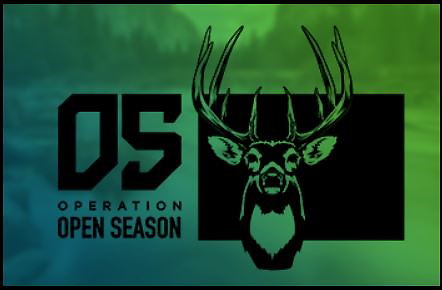 LEARN MORE HERE
As malicious activity grows increasingly complex, the need for an effective, enterprise-wide hunting platform is paramount.

This two-day course will teach you how to create a powerful hunting platform using ELK with data enrichment feeds that protects your system against today's threat environment.
Participants will conduct three to four labs each day, learning how to build out the ELK stack and its respective modules while gaining an understanding of the role that they play in finding malicious activity.

It is an ideal, hands-on experience for anyone tasked with implementing threat hunting and enhancing the incident response processes at their organizations, including IT administrators, CERT analysts, and forensic analysts.
Trainers: Tom Pace, Sr. Director, Worldwide Consulting and Derek McCarthy, Consulting Technical Director at Cylance.
Exclusive Book Signing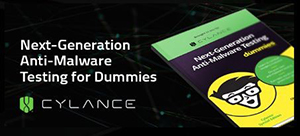 Cylance wrote the book on endpoint protection — literally — with the publication of Next-Generation Anti-Malware Testing for Dummies, an authoritative industry reference that takes the guesswork out of evaluating anti-malware products.
Visit us at booth #604 where the book's author, Chad Skipper, Cylance VP Competitive Intelligence and Product Testing, will be signing copies of the book and answering your questions about testing endpoint protection solutions.