A few years back in 2014, the Wall Street Journal said, "DevOps is a buzzword for a new movement associated with enterprise IT that in reality plays more in the domain of startups and SMBs." That stirred up an understandable ruckus in the DevOps world.
Solutions Management manufacturer Puppet last year said (gated), "DevOps is an understood set of practices and cultural values that has been proven to help organizations of all sizes improve their software release cycles, software quality, security, and ability to get rapid feedback on product development."
So, who's right?
In this episode of the InSecurity Podcast, host Matt Stephenson is joined by special guest Alan Shimel, Founder of DevOps.com and Co-Founder DevOps Institute, who obviously did not agree with that WSJ article, and has been quite busy in the DevOps world ever since as the movement has grown to play a key role in the continued evolution of the IT Industry.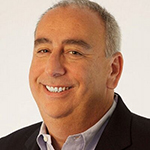 About Alan Shimel

As Editor-in-chief of DevOps.com, Alan Shimel is attuned to the world of technology. Shimel is an often-cited personality in the security and technology community and is a sought-after speaker at industry and government conferences and events.
In addition to his writing for outlets like Network World, Shimel's commentary about the state of technology is followed closely by many industry insiders. He has also helped build several successful technology companies by combining a strong business background with a deep knowledge of technology.
Shimel is also the founder and editor-in-chief of Security Boulevard – home of the Security Bloggers Network, managing partner The CISO Group, and an influential security blogger and conference speaker.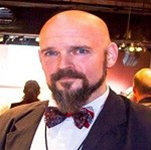 About Matt Stephenson

Insecurity Podcast host Matt Stephenson (@packmatt73) leads the Security Technology team at Cylance, which puts him in front of crowds, cameras, and microphones all over the world.

Twenty years of work with the world's largest security, storage, and recovery companies has introduced Stephenson to some of the most fascinating people in the industry. He wants to get those stories told so that others can learn from what has come before.