What if I told you that we could save the world by teaching kids to hack early in life? Pete Herzog thinks that might be the way to go.
Is he right?
The word "hacking" has reached an almost mystical status for those outside the true hackerverse. Pete Herzog wants to teach young people the skills involved in hacking in order to provide them with the additional tools that come along with those skills.
As a third generation of hackers enters the workplace, there are questions to be discussed… Why is hacking relevant today? Is hacking a bad thing? What does hacking even mean?
In this episode of the InSecurity Podcast, host Matt Stephenson is joined by special guest Pete Herzog, co-founder of ISECOM and Hacker High School. Pete is one of the leading voices encouraging today's young people to learn how to hack. We'll dig into these questions about hacking and what it means to be a hacker in the modern world of cybersecurity.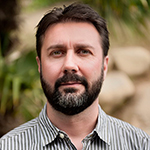 About Pete Herzog

Pete Herzog (@peteherzog) is the co-founder of ISECOM and Hacker High School, and in 2000, Pete created the OSSTMM standards for security testing and analysis. He also leads the organization into new research challenges like Smarter Safer Better, the Bad People Project, and the Home Security Methodology. Pete's strong interest in the properties of trust and how it affects us and our lives has led to trust metrics and has brought ISECOM more deeply into Human Security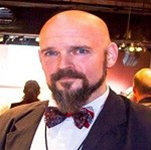 About Matt Stephenson
Insecurity Podcast host Matt Stephenson (@packmatt73) leads the Security Technology team at Cylance, which puts him in front of crowds, cameras, and microphones all over the world. He is the regular host of the InSecurity podcast and host of CylanceTV.

Twenty years of work with the world's largest security, storage, and recovery companies has introduced Stephenson to some of the most fascinating people in the industry. He wants to get those stories told so that others can learn from what has come before.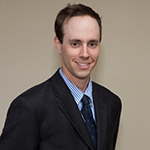 About Jack McHugh
Hailing from Stockton, California, Jack McHugh left for the rural confines of Boise State University where he discovered his passion for technology. After surviving a tumultuous IPO, he made a move to Cylance, joining the sales organization where he supports strategic accounts in North America. Jack brings a unique combination of youth and experience to his perspective as it pertains to cybersecurity.