We may be talking primarily to Sales people with this episode, but - keep this in mind - if you need to get the CISO of your organization on your side, you are, indeed, selling your CISO on your idea.
One thing Sales people may not realize is that a CIO or CISO typically agrees to a meeting for one of three reasons:
1 - a favor to a friend
2 - a persistent – but not annoying – salesperson
3 - because they read about, or saw your product, and really want to know more about it
Let's open the door to the corral and send for our best cowboy. In this episode of the InSecurity podcast, host Matt Stephenson welcomes Mark Weatherford, SVP and Chief Cybersecurity Strategist at vArmour. Mark also sits on advisory boards for numerous companies. Based on his 30+ years of experience, he has assembled a set of guidelines that has proven to pave the way into a CISO's office in order to get your story heard.
Some of this may seem like basic common sense, but you'd be surprised how successful you can be simply sticking to these rules.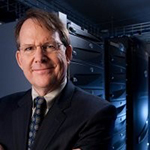 About Mark Weatherford
Mark Weatherford is the Senior Vice President and Chief Cybersecurity Strategist at vArmour. In addition to those duties, Mark sits on multiple advisory boards, including Cylance.
Prior to his current roles, Mark served as the United States' FIRST Deputy Undersecretary for Cybersecurity. He also served as CISO for the states of California and Colorado. Somehow, in a past life he also served 26 years as a US Navy Cryptologic Officer.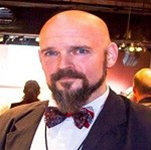 About Matt Stephenson
Insecurity Podcast host Matt Stephenson (@packmatt73) leads the Security Technology team at Cylance, which puts him in front of crowds, cameras, and microphones all over the world. He is the regular host of the InSecurity podcast and host of CylanceTV.

Twenty years of work with the world's largest security, storage, and recovery companies has introduced Stephenson to some of the most fascinating people in the industry. He wants to get those stories told so that others can learn from what has come before.