Gartner Security & Risk Management Summit 2018:
The Ultimate Defense Against the Next Technical Tsunami
We live in a complex, interconnected world with an ever-changing risk landscape as unique and unpredictable as the ocean waves.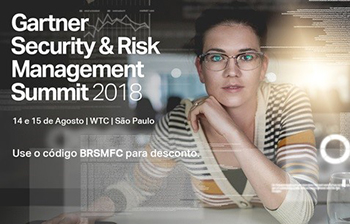 The world's cybersecurity risk managers must remain tirelessly vigilant in anxious anticipation of the next major technical tsunami and minimize its devastation with limited available resources.
But sadly, this is – and always has been – a reactive battle against impossible odds.
For the first time in history, artificial intelligence (AI) has given us renewed hope that prevention is possible. Machines are now able to learn from massive datasets to accurately and reliably recognize and prevent both known and unknown threats alike without any human involvement.
This approach provides a predictive advantage previously impossible with legacy methodology. Come learn how AI breaks tradition by preventing the disaster from ever happening.
TUESDAY, 14 AUGUST 2018 / 10:45 AM - 11:30 AM
Presenter: Gabe Deal, WW Vice President of Sales Engineering at Cylance Inc.