Regardless of where you stand on the political spectrum, there can be no denying that the U.S. is now facing threats entirely different from anything we've seen in the first 230 years of our democracy.
From Edward Snowden, to Chelsea Manning, to Julian Assange, to - well, all of Russia - the cyber-threats are real, and they are only increasing in scale and complexity.
Yet our legislators appear to be woefully ignorant of how these attacks work, how to defend against them and, most prominently, how to prevent them.
In this episode of the InSecurity Podcast, Lee Mangold sits down with Matt Stephenson and Jack McHugh to discuss what part government needs to play in the overall scheme of cybersecurity.
Lee spent 14 years working as a government contractor developing training systems and cybersecurity technologies. Now he is a Candidate for District 28 in the Florida State House of Representatives.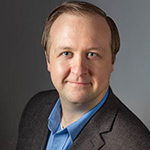 About Lee Mangold
Lee Mangold (@LeeMangold) is a cybersecurity thought leader with 20 years of experience in security, IT, computer science, and engineering. Throughout his career, Lee has supported the U.S. Government, Fortune companies, and small businesses alike.

He has a Bachelor's in Computer Science, an MBA with a Computer Science concentration, and a Doctorate in Computer and Information Security.
Additionally, Lee is a professor at the University of Central Florida, Vice President and Lead Instructor at Florida Cyber Alliance and Officer, ISSA Coordination, BSides Orlando.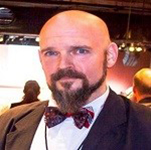 About Matt Stephenson
InSecurity Podcast host Matt Stephenson (@packmatt73) leads the Security Technology team at Cylance, which puts him in front of crowds, cameras, and microphones all over the world. He is the regular host of the InSecurity podcast and host of CylanceTV.
Twenty years of work with the world's largest security, storage, and recovery companies has introduced Stephenson to some of the most fascinating people in the industry. He wants to get those stories told so that others can learn from what has come before.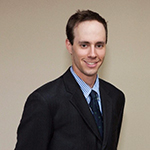 About Jack McHugh
Hailing from Stockton, California, Jack McHugh left for the rural confines of Boise State University where he discovered his passion for technology.

After surviving a tumultuous IPO, he made a move to Cylance, joining the sales organization where he supports strategic accounts in North America.
Jack brings a unique combination of youth and experience to his perspective as it pertains to cybersecurity.