The virtual borders of the corporate network are no longer defined by the corporate firewall. With the proliferation of work and personal devices used both at home and in the office, the distinction between the corporate network and employee's home networks has become blurred.
What if I told you that 67% of workers use their own personal devices while at work and 37% of US workers telecommute? What if you asked me, "why should I care?"
1) Because cloud-based solutions (Office365, DropBox, Box, Trello, Atlassian, etc.) allow employees to access corporate assets from personal devices. Employees can connect USB thumb drives to personal devices infected with malware, then plug them into a company device.
2) Also, because employees can access corporate email on personal devices, and telecommuters can VPN into work from a personal device.
3) And because cached credentials from employees logging into company assets from a personal device could be stolen by malware. Web-cam enabling malware on a personal device can also spy on and compromise employees.
CISOs and their security teams have a difficult time controlling their security risk and exposure from cybersecurity threats originating from employee's homes. Think you've got the kind of security solution in place you need to protect your network from not just the bad guys, but also the good guys – your hard-working employees?
In this episode of the InSecurity Podcast, Hiep Dang and Edward Preston join Matt Stephenson to introduce Cylance's new baby: Cylance Smart Antivirus. Hiep and Edward will explain how Cylance is bringing their groundbreaking, enterprise-grade security solutions to the home user.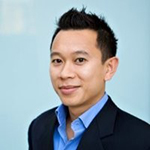 About Hiep Dang

Over 14 years ago, Hiep Dang (@Hiep_Dang) serendipitously turned a casual curiosity in computer forensics and viruses into a full time professional career in the cybersecurity industry.
His journey has given Hiep a spectrum of experiences from burgeoning startups to Fortune 500 companies while solving deep technical to abstract business problems.
Hiep's sweet spot is product management because it is at the intersection of product strategy and technical execution. During the day, he geeks out on building innovative security products, and at night, Hiep teaches Kung Fu.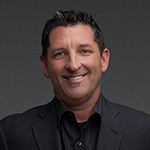 About Edward Preston

Edward Preston (@eptrader) has an eclectic professional background that stretches from the trading floors of Wall Street to data centers worldwide.
Edward started his career in the finance industry, spending over 15 years in commodities and foreign exchange.
With a natural talent for motivating, coaching, and mentoring loyal, goal-oriented sales teams, Edward has a track record building effective sales teams who have solid communication lines with executive management.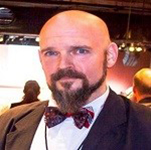 About Matt Stephenson

Insecurity Podcast host Matt Stephenson (@packmatt73) leads the Security Technology team at Cylance, which puts him in front of crowds, cameras, and microphones all over the world. He is the regular host of the InSecurity podcast and host of CylanceTV.
Twenty years of work with the world's largest security, storage, and recovery companies has introduced Stephenson to some of the most fascinating people in the industry. He wants to get those stories told so that others can learn from what has come before.