Fortnite, and bitcoin, and dollars, OH MY! What makes real money REAL?
What if I told you a man named Matthew Mellon owned a cache of Ripple that at one point was valued at over $1 BILLION USD, and was still worth over $500 MILLION at the time of his unexpected death. Mellon claimed to have kept the digital keys to his Ripple wallet locked in cold storage in other people's names at various locations around the U.S.
What does the family of the deceased do in a situation like this? What does anyone do with the notion of hundreds of millions of dollars in value that is locked away and utterly inaccessible? And what the heck is Ripple anyway?
In this episode of the InSecurity Podcast, Steve Snyder joins Matt Stephenson and Edward Preston for a look into the fact, fiction and myth of cryptocurrencies. And just to make things a bit weirder, we're also going to talk about weapon-skins that are trading for as much as $50,000 inside games. Noodle on that fact for a minute!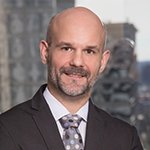 About Steve Snyder

Steve Snyder is a member of Bradley's Banking and Financial Services and Cybersecurity and Privacy teams. He leverages his industry experience as a network engineer and cyber risk manager to assist client matters related to data protection arising from emerging technologies. Steve is a thought leader in privacy and data security and routinely writes and speaks on cybersecurity topics.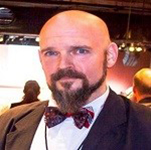 About Matt Stephenson
Insecurity Podcast host Matt Stephenson (@packmatt73) leads the Security Technology team at Cylance, which puts him in front of crowds, cameras, and microphones all over the world. He is the regular host of the InSecurity podcast and host of CylanceTV.

Twenty years of work with the world's largest security, storage, and recovery companies has introduced Stephenson to some of the most fascinating people in the industry. He wants to get those stories told so that others can learn from what has come before.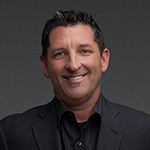 About Edward Preston
Edward Preston (@eptrader) has an eclectic professional background that stretches from the trading floors of Wall Street to data centers worldwide.

He started his career in the finance industry, spending over 15 years in commodities and foreign exchange. With a natural talent for motivating, coaching, and mentoring loyal, goal-oriented sales teams, Edward has a track record for building effective sales teams who have solid communication lines with executive management.