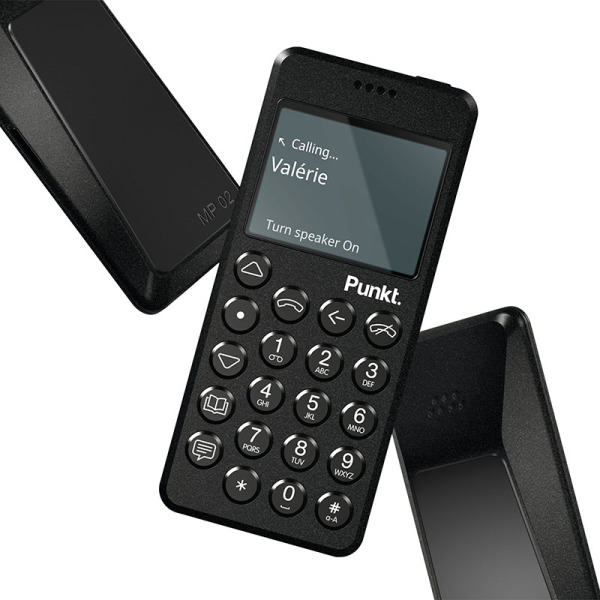 Last week an important product was launched at the London Design Festival: the MP02.
Designed by Jasper Morrison and brought to market by Punkt Tronics AG, a Swiss consumer electronics company, the MP02 is notable in many ways, most importantly for us because it's the first non-BlackBerry phone that uses BlackBerry's secure embedded technology.
Two years ago when John Chen announced we were getting out of the hardware business he laid out a phased approach to our licensing strategy:
Partner with leading smartphone manufacturers to bring to market BlackBerry branded devices.
Embed our technology in non-BlackBerry branded smartphones.
Extend the use of BlackBerry's mobility software technology to go beyond phones and secure a range of IoT devices – from smart speakers to medical equipment.
With the launch of the Punkt MP02, we're showing continued momentum on our licensing strategy, and there is certainly more to come.
Now to the phone itself. The MP02 is designed for people who want to unplug from the world of apps and constant notifications and simply use a well-designed phone for ultra-secure calls and texts.
Even when stripping away all the excess capabilities that unify our digital domain in favor of a "back to basics" approach, a stark reality still remains true – anything with a processor and a wireless connection to a mobile network can provide an entry point to exploit a security vulnerability.
When we announced our partnership earlier this year, Petter Neby, CEO and Founder of Punkt said, "We're focused on using technology to help us adopt good habits for less distracted lives, and we do this with carefully designed and elegantly crafted products. By incorporating BlackBerry's security technology into our premium products, we can now offer customers the highest level of security, without compromising on the simple, modern design they love."
Below are a few ways BlackBerry's embedded technology make MP02 phones secure:
Securely manufactured. Every MP02 will pass through a secure workstation that is remotely managed by BlackBerry. You can read more about our secure manufacturing service here.
Secure boot. The MP02 will only boot if genuine, authorised software is loaded. This prevents modified software being loaded on the device for malicious purposes
Threat detection. The MP02 is regularly monitored by BlackBerry's unique device integrity detection service that is embedded on the device. If a threat is detected an alert will be sent to the user.
Encryption. Data on the MP02 is encrypted by default.
To learn more about the MP02 please visit Punkt's official website. For more information about how a BlackBerry Secure license can bring world class security to mobile and IoT devices please visit our website or contact us at bbsecure@blackberry.com.