With a customer base striped across Education, Finance, Healthcare, Manufacturing and Government, it's fair to say that Sentinel Technologies has a lot of fingers in a lot of pies.
They have been in business for over 35 years, with over 500 employees, 50+ company certifications, and over 2400 individual certifications with industry pillars including EMC, VMware and NetApp. No doubt they have been around more than a few blocks and solved a myriad of different security problems for their clients.
In this episode of the InSecurity Podcast, Sentinel's CTO Bob Keblusek and Strategic Advisor for Security and Healthcare Rick Spatafore sit down with Matt Stephenson and Edward Preston. They discuss the growing role of managed services and what it takes to foster the level of trust required for organizations to relinquish critical security aspects of their security operations to a third-party.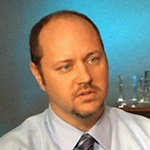 About Bob Keblusek

Bob Keblusek (@rkeblusek) is the Chief Technology Officer at Sentinel Technologies. Keblusek has an extensive 30+ year history with Sentinel, having held many different roles primarily assisting in the development and expansion of Sentinel's many offerings and partnerships.
He has earned many industry certifications and accolades for his focus and vision in technology and sales, and regularly provides strategic counsel to Sentinel's partners.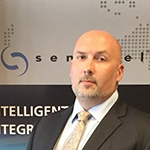 About Rick Spatafore
Rick Spatafore (@RickSpatafore) is the Strategic Advisor for Security & Healthcare at Sentinel Technologies, and a transformational leader with a proven track record of delivering value to organizations through the implementation of leading technology solutions.

Spatafore is an experienced management professional with exceptional balance between business acumen and leading technologies. He is a firm believer in team-based management programs that allow individuals within the organization to be challenged and grow their careers.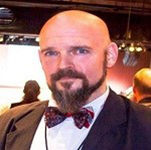 About Matt Stephenson
Insecurity Podcast host Matt Stephenson (@packmatt73) leads the Security Technology team at Cylance, which puts him in front of crowds, cameras, and microphones all over the world. He is the regular host of the InSecurity podcast and host of CylanceTV.

Twenty years of work with the world's largest security, storage, and recovery companies has introduced Stephenson to some of the most fascinating people in the industry. He wants to get those stories told so that others can learn from what has come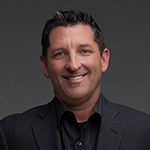 About Edward Preston
Edward Preston (@eptrader) has an eclectic professional background that stretches from the trading floors of Wall Street to data centers worldwide. Edward started his career in the finance industry, spending over 15 years in commodities and foreign exchange. With a natural talent for motivating, coaching, and mentoring loyal, goal-oriented sales teams, Edward has a track record for building effective sales teams who have solid communication lines with executive management.