Can a patient be considered a user? A customer? A client? Wellforce CISO Taylor Lehmann wants to protect them all. Lehmann is the CISO of a healthcare system spread over eight locations that treats hundreds of thousands of patients and employs thousands of staff.
Lehmann has to be on top of all it from a cybersecurity perspective. Wellforce users and "customers" are a very different responsibility for Taylor compared to that of the average CISO. Lives are literally on the line.
In this episode of the InSecurity podcast, Matt Stephenson chats with Lehmann on the role of the CISO in a large, multi-location healthcare system. Lehmann isn't just a suit-and-tie executive, though. He puts on the scrubs and does rounds with the medical staff in order to immerse himself in the daily operations of the facilities.
For Lehmann, that is the only way to grok what is happening at Wellforce and to know what he and his teams must do to protect it.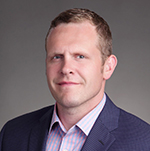 About Taylor Lehmann

Taylor Lehman (@sidechannelsec) is the CISO of Wellforce and Tufts Medical Center. He was formerly the CPO/CISO/CIO/ Director for Independent Health, HealthEdge, and PwC, as well as the former VP of Cyber Risk Management at State Street Bank.
Taylor is an expert in securing software development and delivery, and is on the boards of Gartner Evanta, the HITRUST Community Extension Program, the TPA Summit, and the Business Associate Council. He has CBCP, CISM, CISA, CRISC, CIPP/US, CCSFP (HITRUST), ITIL, HCISPP, and PMP certifications.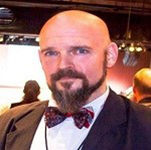 About Matt Stephenson
Insecurity Podcast host Matt Stephenson (@packmatt73) leads the Security Technology team at Cylance, which puts him in front of crowds, cameras, and microphones all over the world. He is the regular host of the InSecurity Podcast and host of CylanceTV.

Twenty years of work with the world's largest security, storage, and recovery companies has introduced Stephenson to some of the most fascinating people in the industry. He wants to get those stories told so that others can learn from what has come before.