From Amazon Echo, to self-driving cars, to Norman the Psychopathic AI, the artificial intelligence diaspora appears to be growing as diverse as humanity itself. Are we good with that?
Susan Etlinger joins Matt Stephenson on the InSecurity Podcast to dig into the business ramifications of the ever-increasing presence artificial intelligence in the data center. Susan is an industry analyst focusing on trends related to the impact of emerging technologies on organizations and individuals. Susan specializes in business strategies related to artificial intelligence, data science, analytics and digital ethics.
In this episode, Susan calms Matt's irrational fears about the potential of artificial intelligence, while illuminating the exciting present and future of AI and machine learning. We'll take a look at what is happening in "The Enterprise" and why AI experiments like Microsoft's Tay and MIT's Norman can provide business value.
Given that Susan was recently named among 100 #AI Influencers by US AI, she is among the most qualified among us to lead this conversation.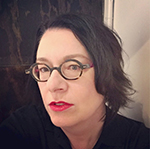 About Susan Etlinger

Susan Etlinger (@setlinger), an industry analyst at Altimeter Group, is a globally recognized expert in digital strategy, with a focus on artificial intelligence, big data, AI ethics and big data. Susan conducts independent research and has authored many reports that are available to the public.

Susan works with Global 2000 clients to assess the impact of AI and related technologies on business, and identify use cases, opportunities, risks and organizational structure and culture. She also works with technology vendors to refine product road maps and strategies based on her independent research.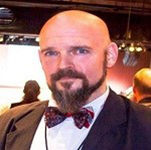 About Matt Stephenson
Insecurity Podcast host Matt Stephenson (@packmatt73) leads the Security Technology team at Cylance, which puts him in front of crowds, cameras, and microphones all over the world. He is the regular host of the InSecurity podcast and host of CylanceTV.

Twenty years of work with the world's largest security, storage, and recovery companies has introduced Stephenson to some of the most fascinating people in the industry. He wants to get those stories told so that others can learn from what has come before.