Starting on Monday, September 24th, I am so excited to kick off my international tour at several events during Smart Security Week in Marseille, France.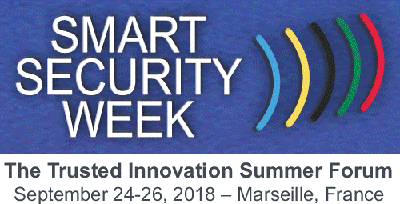 Register today to meet at Connect Security World and at Predictive Security World. I am honored to have had three of my papers accepted: Memory-Based Attacks and AI for Evil: What You Should Know; Artificial Intelligence: Impact on the World; and Think like a Bad Guy: An Introduction to Understanding the Why and How of an Attack and How to Prevent It.

Connect Security World

Connect Security World focuses on artificial intelligence (AI), the Internet of Things (IoT), and the security of all of these devices. Because of this focus, I will discuss what new threats in our world look like, how they have evolved, and what the good guys can still do to protect themselves.
As the technology to protect organizations has evolved, attacker strategies have also evolved to try and circumvent these technologies. One of these ways is by using memory-based attacks. There are multiple strategies that attackers will try and use this method and I will present two of the most relevant, common ways memory attacks occur.

If you don't currently have purpose-built technology to stop these, you will learn ways to be better protected against these that you can implement immediately. But attacker strategies will also inevitably evolve to using adversarial AI. Because of this, everyone should gain a better understanding of what AI technology actually is, how it is made, and the ways that it can be misused, just like any tool, for illicit gain.

Predictive Security World

Predictive Security World focuses cybersecurity and predictive technologies along with how advanced analytics, automation tools, and threat intelligence can thwart the rapidly changing cyberthreat landscape.
At this conference, I will take large, complex ideas and simplify them to be easy to learn. Everyone can learn the history of AI and why this technology is imperative to solving IoT scalability challenges, from worker shortages to overwhelming malware creation.

Part of being a mature security organization is going beyond reacting to a threat to being able to proactively defend against and prevent threats. Businesses need to be able address the scalability problem in security. Although AI technology is incredible, manual efforts are needed too, which is why I will be teaching step-by-step instructions on how anyone can protect their business better, starting immediately.
Get a discount by getting a joint ticket for both conferences. Sign up at https://www.connectsecurityworld.com/registration or http://www.predictivesecurityworld.com/registration to learn more about how Cylance can address these issues for your business. See you there!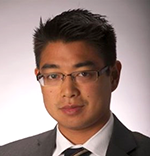 Speaker: Josh Fu is a Minneapolis-based Principal Security Engineer at Cylance, an artificial intelligence company focused on cybersecurity. He has experience in cloud infrastructure and in cybersecurity. Josh founded the West Coast chapter of the International Consortium of Cybersecurity Professionals while he was living in San Francisco.
He has presented in front of industry audiences across the country and for groups such as ISACA, ISC2, MGTA, SANS, and RSA. Josh is also a published author in Information Security magazine. You can connect with him on Twitter at @jfusecurity.