Cylance is pleased to announce the integration of flagship products CylancePROTECT® and CylanceOPTICS™ with ConnectWise Automate® to boost security protocols for managed services providers (MSPs) that support security solutions across a range of businesses.
Cylance solutions work from inside the ConnectWise Automate platform to allow simple deployments across the enterprise without requiring a reboot. Threats can be easily filtered through multiple parameters, and the combined solution connects users to Cylance's AI-powered malware and ransomware prevention, offering maximum protection at vulnerable endpoints.
"ConnectWise is excited to grow its relationship with Cylance to help make MSPs more efficient," said Jeff Bishop, Vice President of Ecosystem at ConnectWise. "This next-generation integration enables MSPs to better service users with advanced security offerings that support intelligent automation and increased profitability."
MSPs benefit from a range of operational efficiencies that include:
A single data repository
An automated audit log
Automated deployment of Cylance technologies across distributed endpoints
Automated service ticket generation
Automated assignment and review of endpoint-specific protocols
"This integration marks the beginning of a new era in managed security services for the broader MSP market," said Didi Dayton, Vice President of Worldwide Channels and Alliances at Cylance.
"ConnectWise MSP partners are now more empowered to prevent cyberattacks before they execute, reduce noisy alert activity, improve end-user satisfaction, and drive new areas of growth. The ConnectWise platform combined with award-winning Cylance products changes the game for MSPs by allowing them best-in-class remote security services—a silent and effective solution."
Join Cylance at ConnectWise IT Nation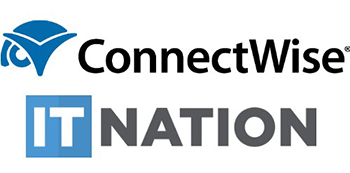 IT Nation 2018 welcomes technology industry leaders and professionals from around the world to experience three impactful days of speakers, sessions, and networking focused on business best practices, thought leadership, and growth.

Cylance will be there in force, so come by booth #717 and learn more about how ConnectWise and Cylance have teamed to bolster offerings for our MSP partners.
Cylance will also be presenting "Ten Signs It's Time to Review Your Endpoint Protection" in the partner theater Wednesday, Nov 7th, 5:55pm – 6:15pm – see you there!