The Pathway to Prevention is not just marketing-speak. The journey is comprised of steps that you have to take. Assume the network is already compromised. From there, figure out what steps need to be taken in order to clean house and prevent it from being compromised again.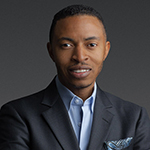 About Corey White

As the Senior Vice President of Global Consulting, ThreatZERO and Education Services at Cylance, Corey White cannot allow his team to be satisfied with a successful implementation of a Cylance solution. Corey's team works to put its customers into a preventative state through six practice areas led by distinguished experts in Industrial Control Systems, Red Team Services, Incident Containment and Forensics, IoT and Embedded Systems Security, ThreatZERO Services, and Training.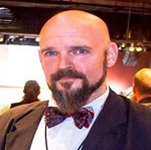 About Matt Stephenson

Insecurity Podcast host Matt Stephenson (@packmatt73) leads the Security Technology team at Cylance, which puts him in front of crowds, cameras, and microphones all over the world. He is the regular host of the InSecurity podcast and host of CylanceTV.

Twenty years of work with the world's largest security, storage, and recovery companies has introduced Stephenson to some of the most fascinating people in the industry. He wants to get those stories told so that others can learn from what has come before.

Don't miss the InSecurity Podcast for more chats with the experts!

ThreatVector InSecurity Podcasts: https://threatvector.cylance.com/en_us/category/podcasts.html
iTunes/Apple Podcasts link: https://itunes.apple.com/us/podcast/insecurity/id1260714697?mt=2
GooglePlay Music link: https://play.google.com/music/listen#/ps/Ipudd6ommmgdsboen7rjd2lvste