You may have heard a lot lately about memory-based, fileless, and living-off-the-land attacks. Attackers are increasingly using these types of attacks because they work - they are less detectable by traditional antivirus (AV), and even by some next-gen AV solutions.
Because of this, the bad guys using this technique are more likely to succeed in their mission, which is to steal your stuff. The pressing question is: what does that mean for you and your network?
The bad news is that memory-based attacks are on the rise. The good news is that Cylance knows how to stop them.
In this week's episode of DirtySecurity, Edward Preston chats with Cylance security engineer Josh Fu about fileless attacks. We'll learn about what they are, why they are so prevalent, how they work, and most importantly, how to prevent them from wreaking havoc in your network.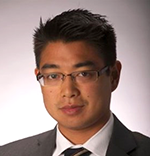 About Josh Fu
Josh Fu (@jfusecurity), CISM, CISSP, is a Security Engineer for Cylance. Josh has experience as a Channel Manager and consultant in cloud infrastructure and as a Sales Engineer in cybersecurity.
Josh founded the West Coast chapter of the International Consortium of Minority Cybersecurity Professionals and has presented in front of industry audiences across the country.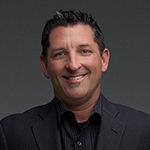 About Edward Preston

Edward Preston (@eptrader) has an eclectic professional background that stretches from the trading floors of Wall Street to data centers worldwide. Edward started his career in the finance industry, spending over 15 years in commodities and foreign exchange.
With a natural talent for motivating, coaching, and mentoring loyal, goal-oriented sales teams, Edward has a track record for building effective sales teams who have solid communication lines with executive management.