Edward Preston can talk to anyone and everyone about anything. And that is a good thing, because everyone needs protection from the cyber threats that are out there.
After building a global inside sales team at Cylance, he now is bringing enterprise-level protection to the consumer, as Global Director of Consumer Sales.
When Edward talks, it's worthwhile to listen.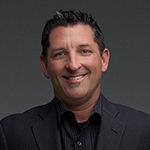 About Edward Preston
Edward Preston (@eptrader) has an eclectic professional background that stretches from the trading floors of Wall Street, to data centers worldwide. Edward started his career in the finance industry, spending over 15 years in commodities and foreign exchange. With a natural talent for motivating, coaching, and mentoring loyal, goal-oriented sales teams, Edward has a track record for building effective sales teams who have solid communication lines with executive management.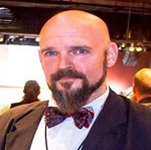 About Matt Stephenson
Insecurity Podcast host Matt Stephenson (@packmatt73) leads the Security Technology team at Cylance, which puts him in front of crowds, cameras, and microphones all over the world. He is the regular host of the InSecurity podcast and host of CylanceTV.

Twenty years of work with the world's largest security, storage, and recovery companies has introduced Stephenson to some of the most fascinating people in the industry. He wants to get those stories told so that others can learn from what has come before.