What if I told you that there are awful people out there exploiting children and using high-end technology to cover their tracks? What if I told you that there are people out there with the experience, know-how, technology - and most importantly, the will - to track them down?
What if I told you that they are finding these miscreants, and what if I told you that can help?
In this episode of the InSecurity Podcast, host Matt Stephenson is joined by special guest Theresa Payton who discusses her journey from securing the financial industry, to becoming the first woman to hold the title of White House CIO, to starring on a hit TV show on CBS, to her role in helping locate and rescue exploited children.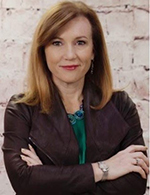 About Theresa Payton

Theresa Payton is President and CEO of Fortalice Solutions, co-Founder of Dark Cubed, former White House CIO, star of the CBS hit show Hunted, and best-selling author of the book Privacy in the Age of Big Data.
Payton is one of the nation's most respected authorities on information security, cybercrime, fraud mitigation, and security technology implementation.
As White House Chief Information Officer (CIO) at the Executive Office of the President from 2006 to 2008, Payton administered the information technology enterprise for the President and 3,000 staff members. Prior to her time at the White House, Theresa Payton was a senior technology executive in banking, spending 16 years providing banking solutions using emerging technologies.
Payton founded Fortalice in 2008 and lends her expertise to government and private sector organizations to help them improve their information technology systems. In 2010, Security Magazine named her one of the top 25 "Most Influential People in Security."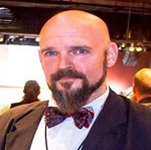 About Matt Stephenson

Insecurity Podcast host Matt Stephenson (@packmatt73) leads the Security Technology team at Cylance, which puts him in front of crowds, cameras, and microphones all over the world. He is the regular host of the InSecurity Podcast and host of CylanceTV.
Twenty years of work with the world's largest security, storage, and recovery companies has introduced Stephenson to some of the most fascinating people in the industry. He wants to get those stories told so that others can learn from what has come before.