CylanceOPTICS™ 2.3 changes the way people think about EDR solutions. EDR requires a very strong prevention base. Cylance is bringing an artificial intelligence-based approach to EDR, putting our users on the path to prevention.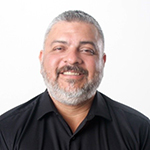 About Steve Salinas

Steve Salinas is a Senior Product Marketing Manager at Cylance, with over 20 years working across the Engineering, Product Management and Product Marketing spectrum. Steve is no stranger to launching products on a global level.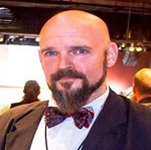 About Matt Stephenson

Insecurity Podcast host Matt Stephenson (@packmatt73) leads the Security Technology team at Cylance, which puts him in front of crowds, cameras, and microphones all over the world. He is the regular host of the InSecurity podcast and host of CylanceTV.

Twenty years of work with the world's largest security, storage, and recovery companies has introduced Stephenson to some of the most fascinating people in the industry. He wants to get those stories told so that others can learn from what has come before.