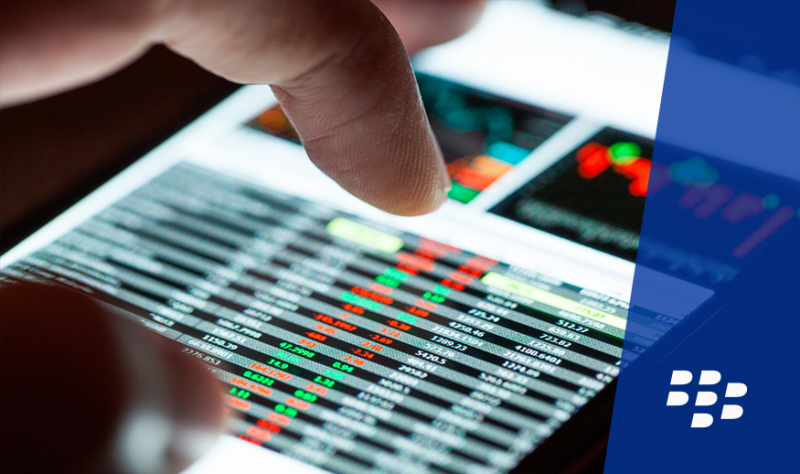 Most crime related movies tend to revolve around a major bank heist, (think Bonnie and Clyde, Usual Suspects or Ocean's Eleven).  Why? Other than it being gripping to watch, to paraphrase the infamous bank robber Willie Sutton – "That's where the money is."
Today, banks are still a target, but the real money is in the data. Cybercriminals having nothing to lose and everything to gain, trying any means to get access to information – from social engineering and phishing, to ransomware or straight-up hacking vulnerabilities in networks.  I mean, do you really want the Keyser Sözes of the cyber-world getting their hands on your data?
For the financial services industry, maintaining privacy and confidentiality is everything. It's not just a matter of regulatory compliance, either. It's a matter of trust – the most important currency of all. So, if a bank cannot demonstrate beyond a shadow of a doubt that it can be trusted with financial data – then investors, businesses, and banking clients alike will go elsewhere. Trust goes hand in hand with brand reputation – and that's THE biggest risk to a company impacted by a data breach.  Just ask Equifax.
Unfortunately, with the advent of new technology in what we call, the 'Enterprise of Things' (EoT) and digital transformation of systems and processes, it is easier said than done. The threat surfaces that financial organizations need to protect are now larger than ever. At the same time, banks have no choice but to embrace new technology if they want to keep up with the needs of their customers, staff and partners.
At a press conference in Jakarta, Bank BRI, one of the largest banks in Indonesia, showed the world it is one such example of how financial institutions are taking proactive measures to mitigate cyber-risk. Specializing in small scale transactions and microfinance, it serves approximately 30 million retail clients through more than 4,000 branches. To protect the financial data of these customers and allow its employees to more effectively collaborate, BRI turned to BlackBerry's partner Telkomsel, who helped the bank deploy BlackBerry ® Unified Endpoint Management.
Part of the BlackBerry Enterprise Mobility Suite, UEM provides a single view of all devices, apps, and content connected to BRI's network, with both integrated security and connectivity. With UEM, BRI now has a complete endpoint management and policy control solution for its diverse, fast-growing fleet of devices and apps. More importantly, it ensures BRI is well-positioned to comply with any new privacy and security regulations.
"As Indonesia continues to rapidly digitize and the Internet of Things takes hold, so do the threats to personal and company information," explains Indra Utoyo, BRI's Chief Technology Officer. "As a trusted brand in security, BRI chose BlackBerry not only for its capability to protect files and data, but for its scalability and simple management of all connected things in the workplace."
"As Bank BRI continues to innovate, expand our services and drive workplace productivity, we are pleased to have the support of our partners Telkomsel and BlackBerry on our digital journey."
BlackBerry is a well-known brand in Indonesia, with a reputation for security. With more than 80 security certifications and regular recognition from analyst firms like Gartner, we're well-positioned to meet the mobility needs of even the highest-security industries. But we also recognize that we could not have come this far without our partners.
After announcing our enterprise solutions partnership with Telkomsel late in 2017, this BlackBerry software roll-out with Bank BRI is an important milestone for our business in Indonesia. We are proud to work with Telkomsel, the biggest service provider in the market, to help secure and protect Indonesia's financial sector.  We look forward to helping our customers to secure and harness the devices, apps, and connected things in their networks as EoT continues to change the way businesses operate here and around the world.
Visit Telkmosel's official website to learn more about BlackBerry Secure Solutions from Telkomsel, including BlackBerry UEM and BlackBerry AtHoc.