Picture the scene. It's a perfect Sunday afternoon in late summer, about three o'clock. You're in your backyard with a few close friends and family, relaxing in the afternoon sunshine with a cold beverage, reminiscing over old times. Life is good.
Then it happens. You get that call from one of your C-level execs.
"There's been a breach."
Those four words are guaranteed to mess up anybody's afternoon. It's a heart-stopping feeling to learn that your most sensitive corporate data – company secrets, internal emails and IM messages, employee payroll and tax data - is now in the hands of a total stranger. And then come the questions. What will they do with all that data? Release it on the Internet? Demand money in return for deleting it? Take your money then tell you they were only kidding about deleting it? Send it to the press…. or your competitors?
Your heart races as you try to work out the single most important question: who can I call to help me return my world to normal?
In this week's episode of DirtySecurity, host Edward Preston talks with the real CSI guys - Cylance Incident Response teammates Israel Perez and Wajih Yassine - about the various stages of a cybersecurity incident and exactly what their team does to help set things right again.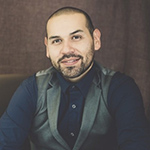 About Israel Perez
Israel is Consulting Director, IR & Forensics at Cylance, specializing in incident response, network intrusions, malware reverse engineering and digital forensics.
Israel's expertise with digital forensics has taken him from the Orange County District Attorney's office, through the ranks at Foundstone and McAfee, to Cylance, where he was the very first member of the Incident Response team.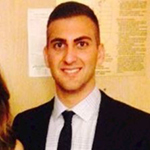 About Wajih Yassine
Wajih began his time at Cylance as an intern and quickly moved up through the ranks thanks to his stellar work with the Threat Analysis team. He is now a Senior Incident Response & Forensics consultant with a focus on Forensic Investigation.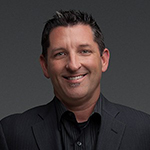 About Edward Preston
Edward Preston (@eptrader) has an eclectic professional background that stretches from the trading floors of Wall Street to data centers worldwide. Edward started his career in the finance industry, spending over 15 years in commodities and foreign exchange. With a natural talent for motivating, coaching, and mentoring loyal, goal-oriented sales teams, Edward has a track record for building effective sales teams who have solid communication lines with executive management.
Every week on the DirtySecurity Podcast, Edward Preston chats with Cylance's best and brightest about what is happening in the world of Cybersecurity and the work Cylance is doing to make things better. Each episode shines a spotlight on the people of Cylance and the work they do with our technology and consulting services to clean up the often dirty world of the data center.
To hear more, visit:

ThreatVector InSecurity Podcasts:https://threatvector.cylance.com/en_us/category/podcast.html
iTunes/Apple Podcasts link: https://itunes.apple.com/us/podcast/insecurity/id1260714697?mt=2
GooglePlay Music link: https://play.google.com/music/listen#/ps/Ipudd6ommmgdsboen7rjd2lvste
Make sure you Subscribe, Rate and Review!