JASK is modernizing security operations with products and services to reduce organizational risk and improve human efficiency.
They are empowering the SOC analyst to focus on investigative and response work, rather than the onerous data ingestion, normalization, parsing, and alert discrimination that is required to simply determine what is important and take action.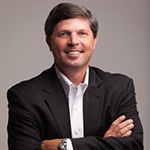 About Greg Fitzgerald
Greg Fitzgerald (@bsafer) serves as the Chief Marketing Officer at JASK (@jasklabs), where he is responsible for the global strategy and execution of the company's go-to-market functions to drive brand, demand and expansion for the company's artificial intelligence-driven platform.
Fitzgerald brings more than 25 years of technology leadership experience to JASK, most recently serving as Chief Operating Officer of Javelin Networks. Prior to that, he was a Founding Executive Member and CMO at Cylance.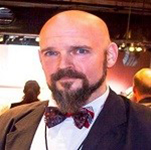 About Matt Stephenson
Insecurity Podcast host Matt Stephenson (@packmatt73) leads the Security Technology team at Cylance, which puts him in front of crowds, cameras, and microphones all over the world. He is the regular host of the InSecurity Podcast and host of CylanceTV.
Twenty years of work with the world's largest security, storage, and recovery companies has introduced Stephenson to some of the most fascinating people in the industry. He wants to get those stories told so that others can learn from what has come before.