Here are some important numbers to consider when thinking about the personnel and technology required to keep your network and your data safe:
These gaps run the gamut from the heart of the datacenter up to the executive suite, including CISO and CSO positions. How are businesses supposed to prepare for their future if they are not fully staffed and ready to protect their present?
Have you heard some of this before? We hope you enjoyed last week's tribute to Orson Welles and our CyberWar of the World podcast, now let's get serious and have an in-depth discussion about the cybersecurity skills gap.

In today's episode of InSecurity, Matt Stephenson talks with Huntsource co-founders Matt Donato and Jack Hall about the ever-growing cybersecurity skills shortage. In a world where there appears to be a never-ending torrent of malware, ransomware and coordinated attacks, the gap between attackers and defenders is growing seemingly every day.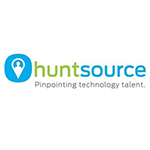 About Huntsource
Huntsource seeks to arm businesses with the highest quality talent needed to effectively combat the various security risks that threaten them on a daily basis.
They strive to be the preeminent and comprehensive Information and Cyber Security Professional Search and Talent Solutions firm, putting people and customers at the center of everything.

Their focus areas include cyber and information security. Protecting its infrastructure is vital to keeping a company safe.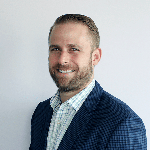 About Matt Donato
Matt Donato is the Co-Founder and Managing Partner of Huntsource. He has 12+ years of experience in the staffing, executive search, and talent solutions industry.
He is a seasoned leader and recruiting industry expert. Over the years his experience has included leading a variety of strategic and tactical operations functions, business development, key account relationship management, recruiting, organizational training, talent mapping, and driving organic new business growth.

Donato continues to help elevate companies by identifying key talent and fostering relationships with both clients and candidates. Matt received his BS in Economics from Roanoke College and is currently obtaining his Executive MBA from Wake Forest School of Business.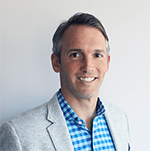 About Jack Hall
Jack Hall is the Co-Founder and Managing Partner of Huntsource. He has spent the greater part of his 12+ year recruiting career working for large, national IT staffing firms. His experience includes recruiting top talent, client acquisition, strategic account management, training, and development.
As a consistent top producer, Jack builds lasting relationships with his customers through a consultative approach and deep understanding of their business domain.

He's serviced clients in multiple industries, including financial services, telecommunications, consumer products, publishing, and healthcare, among others. Jack holds a BA in Psychology from the University of Tennessee, Knoxville, for which he remains an active supporter of the College of Arts and Sciences.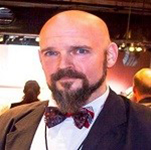 About Matt Stephenson
Insecurity Podcast host Matt Stephenson (@packmatt73) leads the Security Technology team at Cylance, which puts him in front of crowds, cameras, and microphones all over the world. He is the regular host of the InSecurity Podcast and host of CylanceTV.
Twenty years of work with the world's largest security, storage, and recovery companies has introduced Stephenson to some of the most fascinating people in the industry. He wants to get those stories told so that others can learn from what has come before.